Citadel Securities, BlackRock Win Battle Over Stock Speed Bump
(Bloomberg) -- Some of the biggest players in U.S. stock markets campaigned against a speed bump to slow high-frequency trading. They won.
The U.S. Securities and Exchange Commission shot down a proposal by Cboe Global Markets Inc. to introduce a four-millisecond delay on its EDGA exchange. The lag was designed to protect market-makers from trading at stale prices. The plan was opposed by a range of equity-market participants that includes Citadel Securities, BlackRock Inc., RBC Capital Markets LLC and industry groups representing mutual funds, hedge funds and high-frequency traders.
"The commission concludes that the proposal is discriminatory," the SEC said in its decision. "The exchange has not demonstrated that the proposal is sufficiently tailored to its stated purpose, which is to improve displayed liquidity."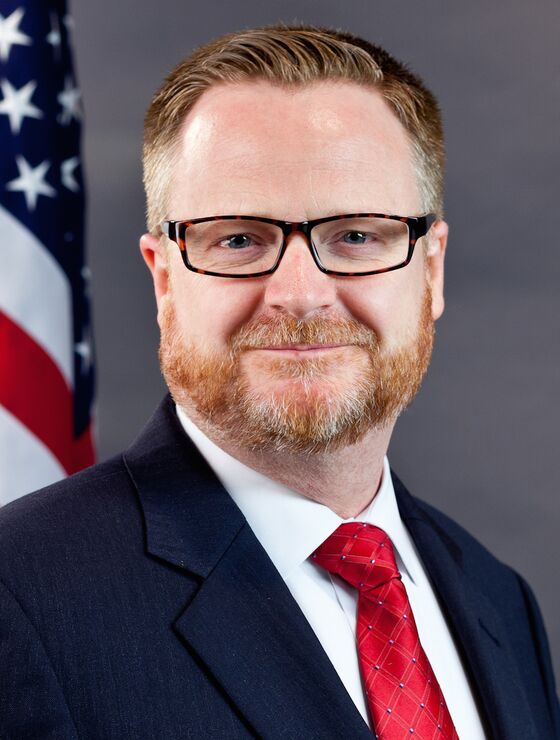 Under the Cboe plan, the delay on bids or offers arriving at the exchange would've given market-makers time to refresh prices at which they were willing to deal. That would've helped them avoid taking losses due to higher-frequency traders who send orders to multiple marketplaces to glean price signals, it said. Opponents argued the speed bump would create unfair advantages for the fastest players and make the market more complex.
"We are extremely disappointed," Cboe said in a statement. "Cboe will remain committed to enhancing the U.S. equity markets for all participants, and will continue to work closely with our regulators and industry to develop innovative products that benefit the marketplace."
Citadel Securities, the Chicago-based market-maker, argued the speed bump would help only a few traders back out of losing transactions, likening it to the practice of last look in currency markets. The firm wrote two letters and held four meetings and a conference call with SEC representatives in August and September to voice its opposition.
The Investment Company Institute, a trade group that represents funds managing more than $25 trillion in U.S. assets, wrote in a letter to the SEC that the speed bump would establish a "harmful precedent" by penalizing slower market participants.
BlackRock said the plan would "introduce needless complexity and have a detrimental effect on U.S. equity markets," while RBC argued it would "unfairly benefit certain liquidity providers while potentially harming other market participants." Even the SEC's own advocate for retail investors, Rick Fleming, recommended the commission shoot down the plan.
XTX Markets Ltd. and Chicago Trading Co. were among the few public backers of the proposal. They said it was an innovation that would enable market-makers to quote better prices and ultimately benefit investors.
"The filing represents a hodgepodge of regulatory gaming and market-structure gibberish that could subsidize intermediaries at the expense of every investor," R. T. Leuchtkafer, a self-described "D-list personality" in stock-market discussions, wrote in one of five letters to the SEC on the proposal. "Please say no."
The SEC granted Leuchtkafer's wish.