China Renaissance Raises $600 Million Fund to Back Startups 
(Bloomberg) -- China Renaissance Holding Ltd. raised $600 million in the final closing of its seventh fund, becoming one of the few firms with China exposure to this year lock up a U.S.-dollar fund amid rising political tension.
The Beijing-based firm said its new fund will focus on investments in growth-stage companies in technology, consumption and industrial transformation. It attracted investors from Europe, the Middle East and Asia, including sovereign wealth funds and commercial banks.
"We were able to close our third U.S. dollar fund during a period of mounting geopolitical uncertainties," China Renaissance Chairman Bao Fan said in a statement. "China's structural changes continue to create significant new investment opportunities."
China-focused funds have struggled to raise money this year, with U.S. pension funds and endowments -- two main sources of capital for dollar funds investing in China -- under political pressure to steer away from the country amid escalating trade tensions.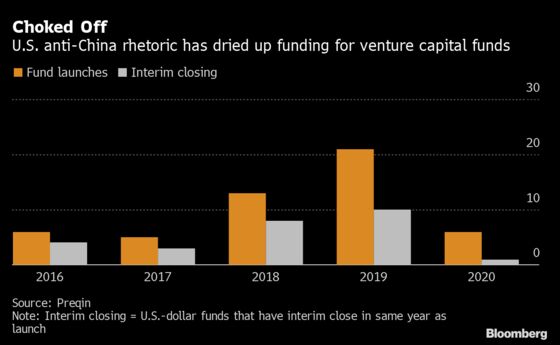 Just six U.S.-dollar funds with exposure to China have sought to raise capital this year as of late August, down from 21 last year, according to researcher Preqin. Of those, only one has managed to complete a preliminary closing, compared with 10 last year.
Despite market turbulence, a number of China Renaissance's portfolio companies went public this year, including Li Auto Inc. and KE Holdings Inc. Pop Mart recently submitted its application to list in Hong Kong.
Starting out as an investment bank, China Renaissance created its investment management business in 2013. It runs Huaxing Growth Capital and Huaxing Healthcare Capital. The former oversees six private equity funds -- three U.S.-dollar and three yuan-denominated -- backing companies including Meituan Dianping, WuXi AppTec Co. and Bilibili Inc.
It has a total of $5.5 billion under management across its funds, which as of June have delivered an average internal rate of return of 33% since inception.