Expat Chinese Workers Scouring Foreign Pharmacies for Masks
China's state-controlled oil explorer PetroChina Co. has directed employees in 20 countries to buy face masks and send them home to help combat the lethal coronavirus.
Employees from Rio to Houston to Lagos are rushing to pharmacies and home-improvement stores Home Depot Inc. and Lowe's Cos. in search of masks. One employee was able to secure the last lot of masks at a Home Depot in Texas and shipped it back to China by express mail.
It might sound strange that one of the world's biggest oil companies would urge employees to get involved in the effort, rather than assigning the task to its purchasing department. But the request came as no surprise to Chinese nationals. PetroChina's status as a government-owned entity means all workers are employees of the state and, as such, are expected to play an active role in the process, one person said.
The goal is to get 2 million masks shipped back to headquarters. the person said. Petrochina didn't immediately return email seeking comment.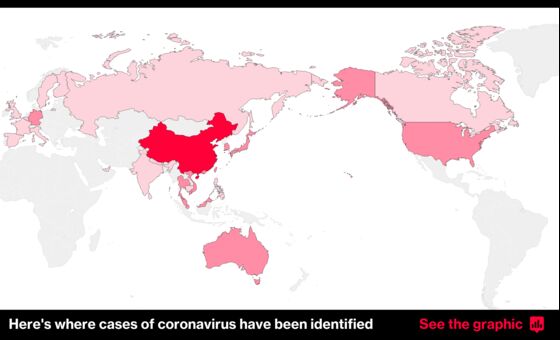 PetroChina, the oil titan with a market value larger than western majors like BP Plc and ConocoPhillips, is just one of many corporations with foreign operations that the Chinese government has deployed to gather medical supplies and send them home.
The brisk demand for masks is spurring counterfeiters to flood the market with bogus respiratory devices, according to the U.S. Centers for Disease Control. A single N95 mask -- the grade commonly employed by hospital workers and civilians -- usually must be replaced every eight hours, the CDC said.
Home Depot has experienced a nationwide increase in demand for masks, including some stores selling out, spokeswoman Sara Gorman said. To avoid a run on the products through bulk purchases, the retail giant has limited the number of masks that each customer can buy to 10, she said.
Several Home Depots in the Houston area reported running out of masks by noon every day.
Meanwhile, alcohol and ethanol makers including Tsingtao Brewery Co. are shifting to produce disinfectant to help ease a shortage in medical grade alcohol, with an industry association urging others to follow suit.
More than 31,000 people have been infected with coronavirus in China as of Thursday, and more than 600 have died. The run on face masks and medical supplies has stretched beyond China's borders.
From airlines that have halted travel to China to Saudi Arabia blocking expatriates that travel to the country from returning home, the growing health crisis has pushed governments and businesses around the world to adopt unprecedented measures to stem the spread of the virus. Nowhere is the problem more acute than in China, with Hubei province still in lockdown as deaths continue to rise.
PetroChina sent instructions in the form of a memo to offices globally, including Tokyo, Houston and Singapore, according to a copy of the memo seen by Bloomberg News. Chinese steel companies also have been buying masks and other gear abroad, including from Japan, Germany and Italy, according to the nation's iron and steel association.