A Chinese Firm's Plunge Cost Interactive Brokers Millions
(Bloomberg) -- In late February, Interactive Brokers Group Inc. revealed in a lengthy regulatory filing that it might lose as much as $59 million from loans it made that were backed by essentially worthless collateral.
One thing it left out was the exact nature of the collateral. The answer, it turns out, is shares of an obscure Chinese company with years of losses, no revenue and a U.S. headquarters located in a New York City apartment. Its name is Yangtze River Port and Logistics Ltd., according to a person with knowledge of the matter who requested anonymity because Greenwich, Connecticut-based Interactive Brokers hasn't revealed the firm's identity.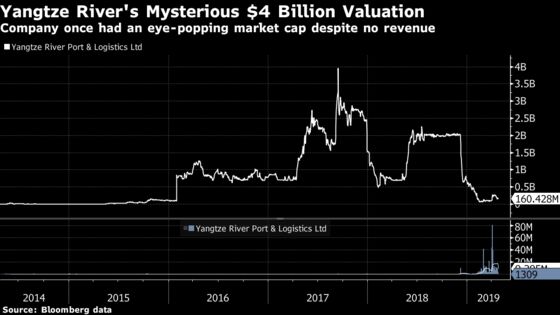 Interactive Brokers' losses, which currently stand at $42 million, show the risks tied to a wave of Chinese firms like Yangtze River that have secured U.S. stock listings by using what's known as reverse mergers. The deals, which are often done to avoid the expense and regulatory scrutiny of an IPO, involve buying a company that already trades on an American exchange.
Yangtze River itself has flagged the potential perils of reverse mergers. The market for such companies is "extremely volatile" due to widespread allegations of fraud, it said in a March filing with the U.S. Securities and Exchange Commission.
A spokeswoman for Interactive Brokers, led by billionaire Thomas Peterffy, declined to comment. James Coleman, who's listed as a contact for Yangtze River on the company's website, also declined to comment.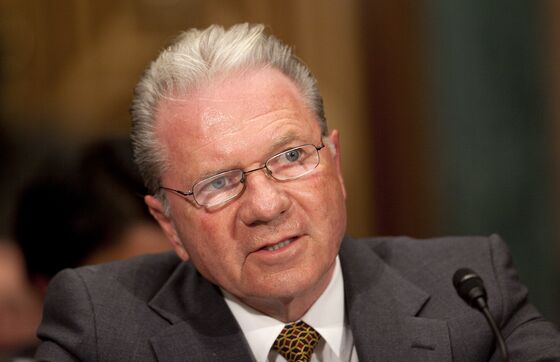 Interactive Brokers' has said in its public disclosures that it extended margin loans to customers, while accepting shares of an unnamed company as collateral. Nancy Stuebe, Interactive Brokers' director of investor relations, said on an April 16 conference call with analysts that losses from the loans have decreased since March and that the company expects them to narrow further.
Yangtze River's market valuation reached a high of almost $4 billion in 2017 despite the company's questionable fundamentals. It said in the March SEC filing that an uncompleted Chinese logistics center for which funding hasn't been secured would be its main source of income. Since its inception, Yangtze River has lost about $55 million.
Yangtze River also says in SEC filings that its U.S. headquarters is at 41 John St., Suite 2A. A New York real estate website shows that's a two-bedroom Manhattan apartment.
The shares began plunging after short-seller Hindenburg Research alleged in a Dec. 6 report that Yangtze River was a scheme to enrich corporate insiders and that most of its assets were fabricated. The company's market capitalization has fallen to roughly $159 million.
Yangtze River sued Hindenburg in January, accusing the short-seller of publishing false information to manipulate its share price. The company is seeking damages and disgorgement of any profits Hindenburg made betting against its stock, while Hindenburg is seeking the suit's dismissal.
In an interview, Michael Ference, a lawyer representing Yangtze River in the litigation, said the company will "continue to zealously prosecute its claims." Nate Anderson of Hindenburg said "I stand by my research 100 percent."
Interactive Brokers has ample cash to absorb the loss, according to Rich Repetto, an analyst at Sandler O'Neill who follows the company. The loss did prompt Repetto to cut his estimate for the company's full year earnings per share by about 10 cents to $2.32.
Margin lending is an important business for online brokers, which have been struggling for years to replace revenue lost from lower trading fees. To take out a loan, investors have to put up collateral of many times the amount they're borrowing. Interactive Brokers' customers have margin loans outstanding of about $25 billion, a higher total than competitors.