Charting the World Economy: Fed Can Rest Easy, BOE in Tough Spot
(Bloomberg) -- Federal Reserve policy makers meeting next week will take solace in recent figures showing momentum in the housing market and elevated consumer sentiment. Across the Atlantic, U.K. central bankers will have a much tougher decision on interest rates as they weigh subdued inflation and retail sales against resurgent manufacturer optimism.
Here's some of the charts that appeared on Bloomberg this week, offering a pictorial insight into the latest developments in the global economy.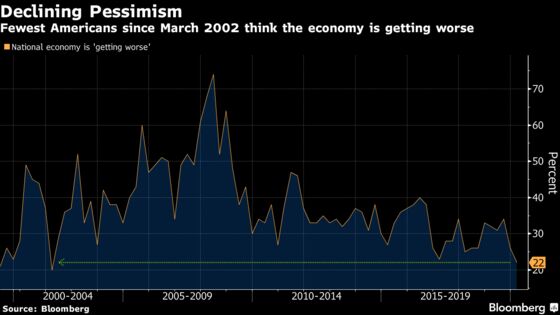 The lowest unemployment rate in five decades, steady wage gains and record stock prices are squelching U.S. household pessimism about the economy. Elevated confidence indicates consumer spending will remain sturdy.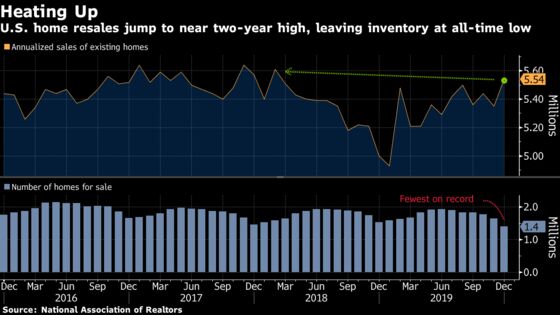 There's also optimism within the housing market, with a caveat. An end-of-year surge in purchases of existing homes left available properties at their leanest in records back to 1999, which could lead to further acceleration in asking prices.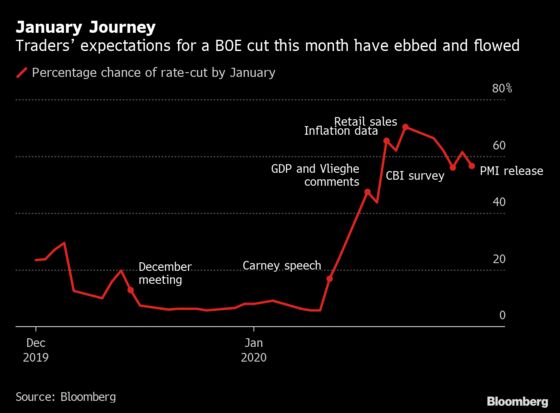 Expectations for a Bank of England interest-rate cut this month have been on a wild ride -- rapidly climbing from almost zero at the start of the year before moderating as surveys showed a post-election bounce.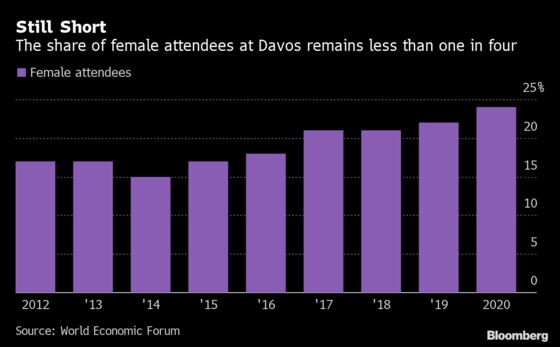 Meantime, as the World Economic Forum in Switzerland touts the importance of diversity, Davos Man is clearly more prevalent. Although the proportion of female attendees has improved over the years, it's still less than 25%.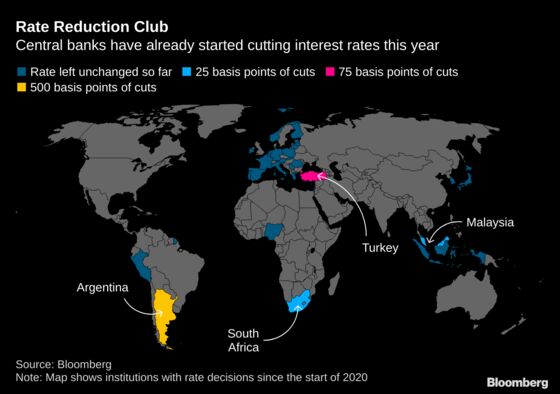 Malaysia's central bank unexpectedly cut interest rates, following emerging-market peers including Turkey and South Africa that kicked off the year with rate reductions.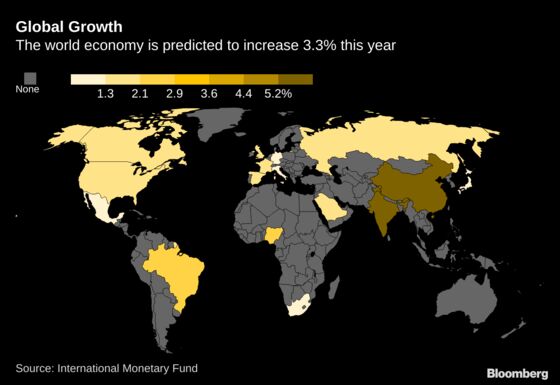 The International Monetary Fund projects world economic growth will accelerate this year, to 3.3% from 2.9% in 2019.