Jim Chanos Says He's 'Outraged' Private Equity Giants Want Taxpayer Aid
(Bloomberg) -- Legendary short-seller Jim Chanos said he's troubled that private equity is seeking financial aid from the federal government due to the economic impact of the coronavirus epidemic.
"'I'm a little bemused, puzzled and somewhat outraged, I guess, that private equity would be pushing to the front of the line to try to get taxpayer assistance," he said in an interview Thursday on Bloomberg Television.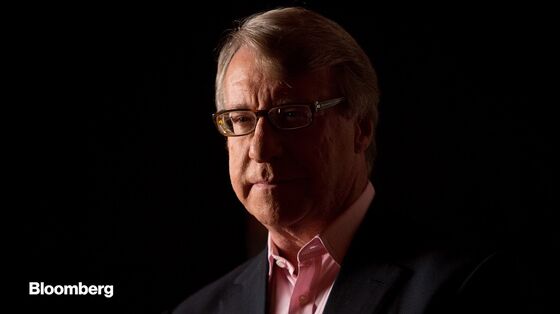 The Federal Reserve's move Thursday to throw a lifeline to small and mid-sized businesses and fund the purchases of some types of high-yield bonds has has been seen by some market participants as helping the private equity firms who owns some of these companies. Those firms earlier this week were dealt a setback in their attempt to gain access to billions of dollars of loans that the U.S. government is doling out to help businesses hit hard by the pandemic, Bloomberg reported.
Chanos said a look at the year-end letters for the four biggest publicly-traded private equity firms showed they had more than $300 billion in dry powder to put to use.
"I think private equity is possibly at a crossroads similar to where hedge funds were post the global financial crisis," said Chanos, who runs hedge fund Kynikos Associates. "People are going to start to judge the high fees and the illiquidity and think: 'Am I really getting the return commensurate for the risk?"