CEO of $1 Trillion Wealth Fund Says He 'Really Screwed Up'
(Bloomberg) -- The outgoing chief executive of Norway's $1 trillion sovereign wealth fund has apologized to his staff for straying from compliance rules in accepting a free flight from the hedge fund manager set to replace him.
"I really screwed up," Yngve Slyngstad wrote in an internal memo sent to employees and seen by Bloomberg News. "I am truly sorry for letting you down, for letting the reputation of Norges Bank Investment Management down, and for letting our organizational culture down."
Slyngstad is now the subject of an internal investigation at the central bank, which manages the fund, after getting on a plane chartered by Nicolai Tangen from Philadelphia to Oslo. The flight followed a high-end seminar in November organized by Tangen, who is the founder of $16 billion AKO Capital LLP.
The affair has dominated Norwegian media since it erupted over the weekend, threatening to taint the otherwise impeccable track record of Slyngstad as he prepares to step down as CEO after 12 years of service.
Details of the $3 million event at the center of the controversy have been splashed across Norway's main newspapers. They show that Slyngstad and Tangen were among an elite group of 150 people enjoying the kind of over-the-top luxury not generally associated with the life of a public servant in Scandinavia, including a $1 million private concert by Sting.
Questions have since arisen about the circumstances under which Tangen was hired to succeed Slyngstad as CEO. The London-based hedge fund manager's new appointment was announced last month, and he's due to start in September. The central bank's top watchdog is now reviewing several aspects of Tangen's recruitment process, including the fact that he never appeared on a public list of candidates.
The watchdog has asked the central bank to explain whether it has a complete overview of Tangen's personal finances and how it can be sure there are no conflicts of interest if he's allowed to keep his assets, according to a statement published on the central bank's website on Thursday. It also wants to know why the central bank didn't delay the announcement of his appointment until it had clarified this and other matters.
Read more:
Hedge Fund Manager at Center of Norway Probe Reveals Expenses
A $1 Trillion Fund's CEO Hire Is Under Review Amid Scandal
The seminar, which Tangen says had been planned for many years, had nothing to do with getting him hired as the wealth fund's new CEO, and he wasn't contacted by headhunters for the job until a month after the event, Norges Bank has said. Nor was Slyngstad personally involved in picking his successor; that task was managed by the bank's executive board.
Even so, Slyngstad told his staff he is "really, really sorry" and "embarrassed" for behavior he said didn't fit the fund's "modest profile."
Norges Bank has said Slyngstad accepted the flight at the heart of the affair for practical reasons after the fund paid for his trip to the event. But in his memo, which was first reported by VG, Slyngstad said that saving time was no justification for taking Tangen's offer.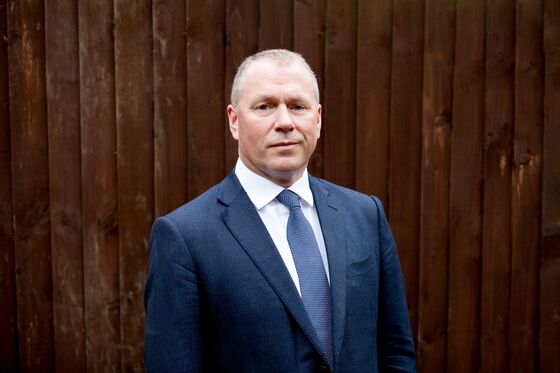 "The reputational loss for Norges Bank Investment Management from this return flight on a private plane would have justified weeks of travel," he wrote.
Slyngstad suggested he let his guard down after announcing in October that he was planning to resign.
"This is like mountain climbing," he wrote. "It is while climbing down, when you are tired and think that you have made it, that you fall."
The outgoing CEO characterized his relationship with Tangen, whom he first met in 2016, as professional and colloquial, but not personal. He praised the seminar itself, and lauded Tangen's broad intellectual curiosity. Slyngstad himself boasts five academic degrees.
"You need to challenge convention, create formats, and be challenged," he wrote. "The willingness to try again and to share with others leaves much to be admired. I hope Nicolai can bring some of this to Norges Bank Investment Management."