Campbell CEO Says Dan Loeb Isn't Helping to Reverse Company's Slump
(Bloomberg) -- Campbell Soup Co.'s chief executive officer says Dan Loeb lacks a plan beyond selling off the company.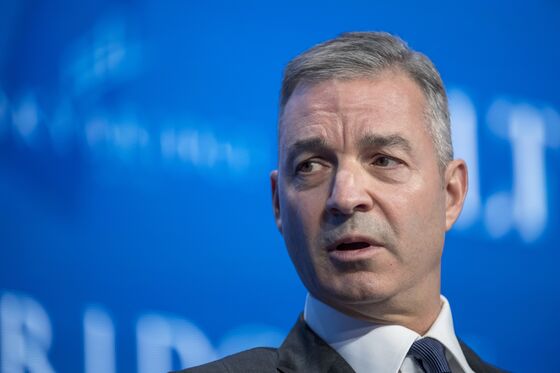 The activist investor, who runs the hedge fund Third Point, wants to replace the entire Campbell board and has called for the company to offer itself to the highest bidder. But he hasn't presented ideas on how to turn around the slumping business, according to interim CEO Keith McLoughlin.
"We've asked for engagement and we haven't heard anything -- that's not overly helpful at this point," McLoughlin said in an interview. "I can't really see the specific plan coming out of Third Point."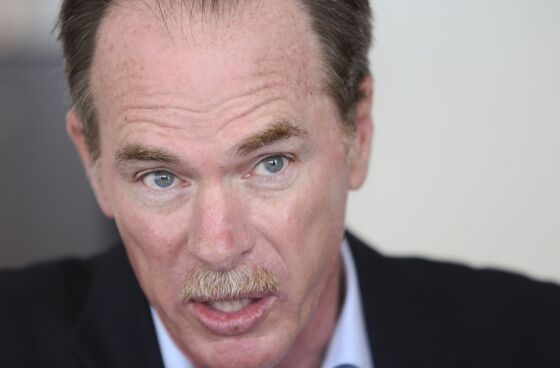 McLoughlin said he spoke to Third Point in July, when it took a stake, but contact has been limited since then. That includes late August, when the Campbell board completed a strategic review of its business that stopped short of putting the company up for sale.
Campbell instead wants to divest its international division and fresh-food business and pay down debt with some of the proceeds. McLoughlin said he reached out to Third Point to discuss the plan but didn't hear back.
Proxy Fight
Loeb responded by launching a proxy fight, seeking to replace all 12 directors. He has criticized the board's oversight and blamed them for a drop in share value as consumers turn away from the company's namesake soup. Third Point declined to comment.
McLoughlin, a board member since 2016, took over the top job on an interim basis in May after the abrupt departure of longtime CEO Denise Morrison, who retired amid concerns about performance. Campbell has insisted that the review resulted in a "clear and executable path forward to maximize shareholder value" and all that "all options" are on the table. McLoughlin declined to specify if Campbell entertained takeover offers, but said that the idea of selling the 150-year-old company was "fully vetted."
Succession Plan
Loeb has criticized Campbell for not having a successor ready to take over when Morrison departed. Luca Mignini, a food industry veteran who has been at Campbell since 2013, is seen as a candidate to take over since being promoted to chief operating officer in April. But since he took over that job only about a month after Morrison retired, the board felt it needed to also look at external candidates, McLoughlin said. The company has said it will announce a CEO by the end of the year.
Loeb's hopes for taking control of the board were dealt a significant blow on Wednesday when descendants of Campbell founder John Dorrance, who control about 41 percent of shares, said they planned to support the current board at upcoming meeting on Nov. 29.
To get all 12 seats, Campbell would need support for all of its candidates from slightly more than 9 percent of remaining shareholders, if every shareholder casts a ballot next month. Still, there are ways some of Loeb's nominees could still end up on the board without winning the majority of support for his entire slate.