Campaign Begins to Seek Confirmation of Biden's Climate Nominees
(Bloomberg) -- Backers of President-elect Joe Biden's slate of energy and environment nominees are launching a public affairs campaign to support their Senate confirmations as Republican opposition begins to mount.

The "Confirm Climate" coalition, announced Tuesday, counts around 30 environmental and progressive groups as members, and plans digital and social media ads supporting Biden's nominees.
"Over 80 million voters have given the Biden-Harris administration the strongest ever mandate to act on climate and environmental justice, and we need an all-star team of climate policy experts in leadership positions throughout the government to get it done," said Gene Karpinski, president of the League of Conservation Voters.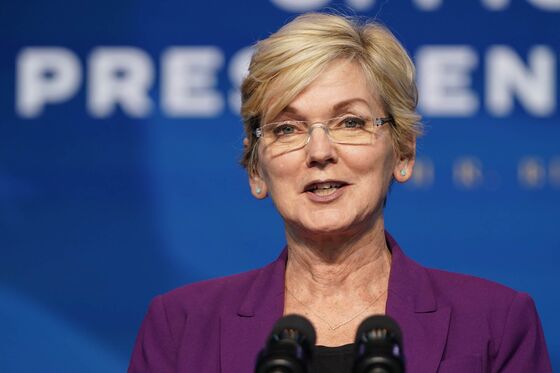 The campaign comes amid increasing signs of resistance to Biden's recently unveiled team of cabinet members. The team members include former Michigan Governor Jennifer Granholm to lead the Department of Energy, North Carolina environmental regulator Michael Regan to be administrator of the Environmental Protection Agency and Representative Deb Haaland of New Mexico to be secretary of Interior.
"If the Republicans are in the majority, these nominees are going to have to run the gauntlet," Wyoming Republican Senator John Barrasso said on "Fox News Sunday," about Biden's nominees broadly. "It's not going to be a garden party."
Barrasso, who serves as the Senate's No. 3 Republican and is poised to chair the Senate Energy and Natural Resources Committee that would vet Haaland and Granholm, singled out Granholm for remarks she previously made about keeping fossil fuels in the ground.
And earlier, Republican Senator Kevin Cramer, who hails from the oil- and coal-rich state of North Dakota has threatened a "bit of a brawl," and raised concerns about Regan's and Haaland's opposition to fossil-fuel projects.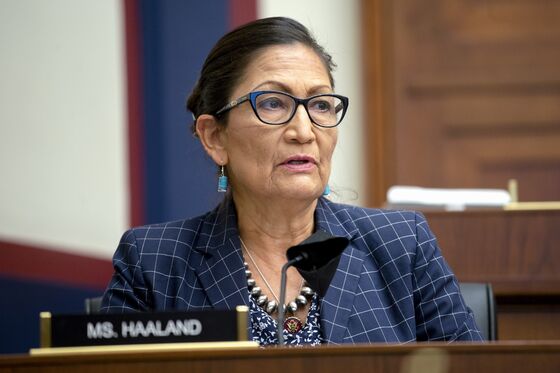 "We're going to have to stand our ground and fight the fight," Cramer said Friday on Fox Business Network's "Varney & Co."
It's not clear which party will control the Senate come January. The balance of power hinges on whether Democrats can win both runoff elections in Georgia on Jan. 5. If they manage that, the Senate will be split 50-50, and Vice President-elect Kamala Harris will serve as the tie-breaking vote.
Biden, who has proposed a sweeping $2 trillion climate plan to promote clean energy, called for an emissions-free electric grid in 15 years and and promised to pare oil drilling on federal lands, will be relying heavily on his nominees to advance his agenda through federal regulation.