Buffett's Ex-Deputy Tracy Britt Cool Makes First Deal for New Venture
(Bloomberg) -- Tracy Britt Cool, who worked for years under Berkshire Hathaway Inc.'s Warren Buffett, kicked off her new venture by taking an ownership stake in Thirty-One Gifts, a provider of luggage, handbags and other products for independent sellers.
Kanbrick, the investment firm led by Britt Cool and co-founder Brian Humphrey, will become a partner and owner with Thirty-One Gifts founder Cindy Monroe, according to a statement Wednesday. Monroe maintains a role at the company, while yielding the chief executive officer job to Elizabeth Thibaudeau, who was CEO of Jamberry and is a former executive at Nu Skin Enterprises Inc. Terms of the deal weren't disclosed.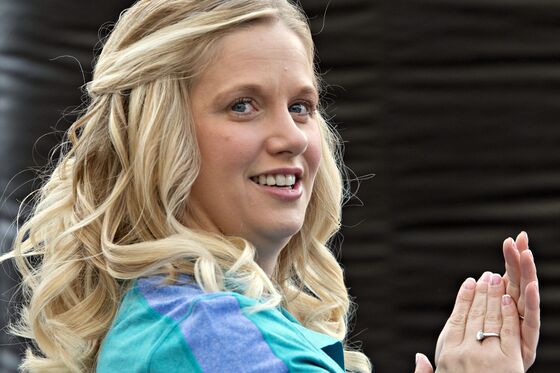 Britt Cool was a key deputy to Buffett at Berkshire and announced last year that she would leave to form her own business. Kanbrick, based in Chicago, aims to buy and build businesses to hold for the long term. Thirty-One Gifts, which Monroe started in 2003, sells bags, luggage, accessories and other items through a network of salespeople who host parties to pitch the products.
"We created Kanbrick to provide business owners and founders a long-term home for their businesses," Britt Cool said in an emailed statement. "Thirty-One has a great history, a strong brand and a differentiated sales model, and we look forward to supporting the sales field to grow their businesses and to provide more opportunities to expand their selling opportunities digitally."