Brazil's Bad Reputation Is Undeserved, BTG Chief Sallouti Says
(Bloomberg) -- Brazil has a bad reputation it doesn't deserve, according to one of the nation's top bankers.
"If you only read the papers, you'd think we're all dying in the streets or on our way to burn the Amazon," Roberto Sallouti, chief executive officer of Banco BTG Pactual SA, said in a video interview. "We live here and we know it's not like that."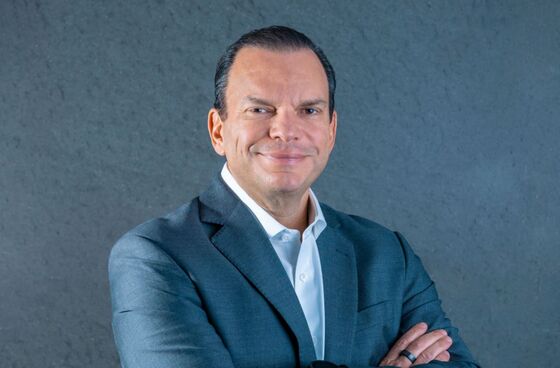 There's more to the story, he said, than the handful of grim statistics: Brazil is grappling with the world's second most lethal Covid-19 outbreak -- with a death count of more than 510,000 -- while also contending with a record number of unemployed and an increase in deforested areas in the planet's largest rain forest. Last month, fires in the Amazon reached the highest level in 14 years for May, according to government data.
But Brazil is "going to finish the year much better than anybody ever expected, and growth is back," Sallouti said. It's "still a thriving, dynamic, market-based economy and that attracts investors."
Markets have been reflecting that rosier view. The local stock exchange reached back-to-back records in early June, and the Brazilian real recently climbed to the strongest level in a year against the dollar. Companies are issuing shares at a breakneck pace, a 70% surge compared with the same period last year, and foreign investors are starting to come back.
Even growth forecasts are improving, with the economy now expected to expand 5% in 2021, from estimates of close to 3.5% at the beginning of the year, according to the central bank's weekly economists' survey.
Still, in a country where roughly 12% of the population of 210 million has been fully vaccinated against Covid-19, "the deployment of vaccines could have been a bit better," Sallouti said. "But it's not a disaster compared to the rest of the world."
The 49-year-old CEO is also unconcerned about Brazil's looming presidential elections. The vote is still more than a year away, with former President Luiz Inacio Lula da Silva facing off against incumbent Jair Bolsonaro.
"Our expectation is that whoever wins will have responsible economic policies," Sallouti said. "One thing is rhetoric, but we know what the economic policies of Bolsonaro are and what Lula's economic policies are, and they are all responsible."
It's a similar view to the one expressed by Andre Esteves, BTG Pactual's founder and biggest shareholder. Esteves said at a BTG event earlier this year that winner of the election will have to make concessions to a more centrist agenda.
Sallouti is a veteran of Brazil's many ups and downs. He first joined BTG as a summer intern in 1992, and two years later started his career working in the fixed-income unit before becoming chief operating officer. He is the top partner after Esteves, becoming CEO in 2015 and managing the firm through an unprecedented liquidity crisis that nearly crippled the bank.
Five years later, Sallouti is steering BTG through a much better period. The bank, which has been expanding into a digital consumer powerhouse, has never been this valuable, with a market capitalization of almost $24 billion. It's also benefiting from near all-time low interest rates, which are persuading many investors to shift to higher-yielding assets and bringing record inflows to BTG's asset- and wealth-management businesses. A flurry of capital-markets deals, meanwhile, is fueling investment-banking fee revenue.
Shares of the company have climbed almost 60% since the end of 2019, compared with a 9.6% advance for the benchmark Ibovespa index.
But the biggest change is that BTG is now also a retail bank. Similar to Goldman Sachs Group Inc., BTG launched its own digital bank focusing on individuals, selling everything from credit cards to personal loans and investment products that were once available only to the ultra rich. That has led to a spree of small acquisitions, as the bank tries to attract more new investors and become a household brand.
"We have the kind of growth you see at new, challenger banks with the profitability of the more traditional ones," Sallouti said.