Brazil Mine Disaster Prompts Bolsonaro Rethink on Environment
(Bloomberg) -- On the campaign trail, presidential candidate Jair Bolsonaro attacked Brazil's environmental agencies and promised a bonfire of red tape. In office, a catastrophic mining accident is causing a sudden rethink.
Just three weeks after Bolsonaro assumed the nation's top job, the collapse of a tailings dam near the town of Brumadinho unleashed a torrent of sludge that killed dozens. Hundreds remain missing, feared dead. It also swept away Bolsonaro's calls to slash regulations to ramp up sluggish growth, at least temporarily.
Part of Bolsonaro's electoral appeal rested on a business-friendly pledge to rein in an overbearing state by dismantling environmental agencies. Then on Friday Brumadinho's dam broke, just three years after a similar accident nearby resulted in Brazil's worst environmental disaster on record. With bodies still buried beneath the mud, public outrage is intense. Bolsonaro and his cabinet are swiftly dialing back promises of deregulation.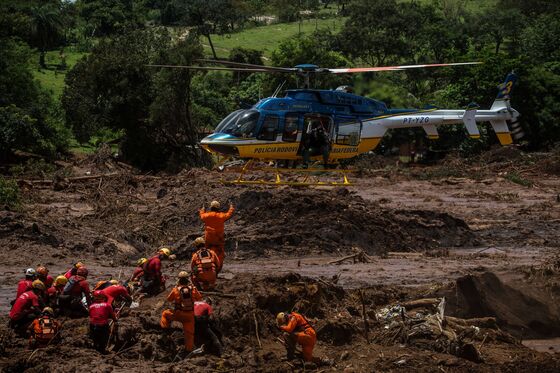 "They're going to have to hold back on the issues of freeing up works and accelerating environmental impact assessments; that's all going into the freezer now," Ricardo Caldas, political science professor at the National University of Brasilia, said by phone. "Brumadinho's effect will go beyond mining, and affect other sectors of the economy."
After his election victory, Bolsonaro publicly mulled the idea of scrapping the Environment Ministry altogether. Amid push-back from many of his own supporters in the agricultural sector, the president instead handed the ministry to a pro-business lawyer who was convicted of altering maps to benefit a mining company during his tenure as the environment secretary for the state of Sao Paulo. Ricardo Salles may appeal the decision.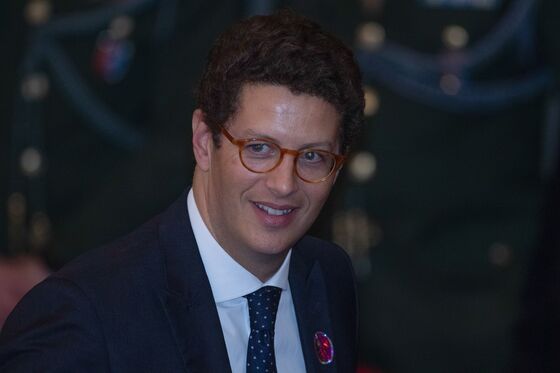 In an interview with Bloomberg News this month, Salles suggested that prioritizing economic development would create more resources to care for the environment. But in a televised interview Monday, Salles suggested a radically different approach.
"What we need at this moment is to join forces to create regulation that ensures -- first of all -- that best dam practices are implemented, and economic questions remain in second place," he said.
He also raised the possibility of future mines and some existing facilities switching to a dry waste storage method, which can be up to 10 times more expensive than others.
Vice President Hamilton Mourao likewise struck a pro-environment tone, saying the government is evaluating whether to pressure the board of Vale SA, the company responsible for the dam, to resign. The government is the biggest stakeholder in the mining giant, which has received billions in loans from the nation's development bank.
"We have to investigate and punish, but really punish," Mourao told reporters in Brasilia. "We have to preserve our planet in every possible way, because if not we'll have to live on Mars."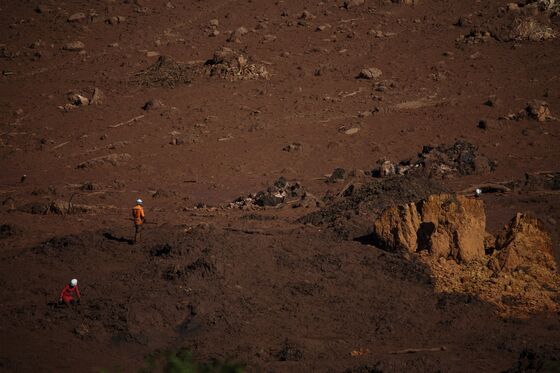 Bolsonaro visited Brumadinho less than 24 hours after the accident, and tweeted out a pledge to seek justice and prevent similar tragedies, "for the good of Brazilians and the environment".
Forcing miners to do away with cost-cutting practices and doling out painful punishments wasn't the Bolsonaro agenda that delighted businesses, but it remains to be seen whether that's post-catastrophe lip service.
Little has been done since Vale's dam accident three years ago; in fact, Minas Gerais state created a streamlined licensing process that Vale skated through in December to expand the complex that includes the Brumadinho dam.
Furthermore, six senior lawmakers and party leaders who have endorsed Bolsonaro's reform agenda said in interviews that the tragedy shouldn't stop his efforts to cut bureaucracy and ease environmental laws for less intensive projects. Mining companies, though, should face greater scrutiny, they said.
"Most mining companies only think about profits; they fired the engineers and replaced them with economists," said Fabio Ramalho, the deputy house speaker who is from Minas Gerais. "But there are many environmental things that are heavily bureaucratic."
Previously, Bolsonaro indicated a desire to stimulate the mining sector, particularly in the Amazon. But if his administration doesn't tighten regulations, investors may demand it.
Investors, President's Response
The ethics council that recommends exclusions for Norway's $1 trillion wealth fund is looking into Vale's accident. In Sweden, the ethics council of the public pension-fund manager AP funds already said it would likely recommend an exclusion.
Bolsonaro's swift response is positive, particularly given former President Dilma Rousseff's one-week delay in visiting the 2015 disaster site, according to Paulo Calmon, a political science professor at the National University of Brasilia. That doesn't yet mean a policy shift.
"In the face of this accident, it could be that there's indication his agenda will have a little more sensitivity to environmental issues," Calmon said.