Brazil Hedge-Fund Icon Sees Bolsonaro as Favorite to Win Vote
(Bloomberg) -- Legendary hedge-fund manager Luis Stuhlberger continued to take advantage of the volatility brought on by Brazil's upcoming elections to buy back into the country's stocks and cut hedges after years of pessimism.
Far-right candidate Jair Bolsonaro is seen as the favorite to win as the rejection of the left is showing up sooner than expected, Stuhlberger's Verde Asset Management SA said in a monthly note to clients.
"The big surprise was that this rejection of the left occurred in a quite accelerated way, especially over the past days," according to the note.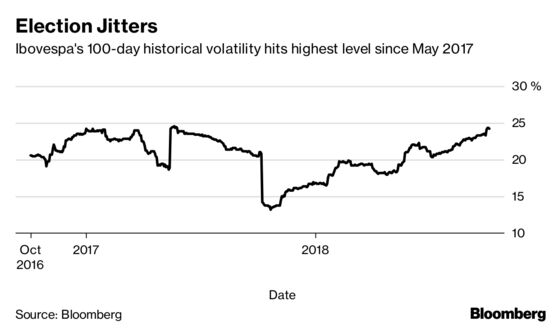 The latest voter polls have been showing Bolsonaro extending his lead over rivals, while the Workers' Party candidate Fernando Haddad has seen voter intentions stall and his rejection soar, which propelled the Brazilian real and the Ibovespa index to post world-beating rallies.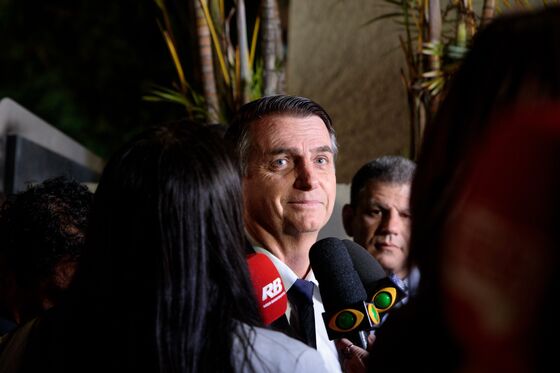 Additional gains would depend on the global environment and whether the eventual winner of the election gives positive signals regarding Brazil's fiscal agenda, reforms and economic team, according to Verde. Brazil holds the first round of presidential elections Sunday, and if no candidate gets the majority of votes, the top two go to a runoff round on Oct. 28.
Stuhlberger has become one of the most revered hedge fund managers in the Latin American nation after his Verde fund posted a total return of over 11,000 percent since its inception 21 years ago.