Boston Celtics Owner Backs New Venture Focused on Extreme Sports
(Bloomberg) -- The lead owner of the Boston Celtics and other investors are creating the largest independent action-sports company, an attempt to capitalize on the success of skateboarding, BMX biking and surfing.
Wyc Grousbeck's Causeway Media Partners, which includes Celtics and San Francisco 49ers investor Mark Wan, and Raine Group, whose sports-related investments have included the Premier Lacrosse League and DraftKings Inc., are tying together established brands under a business called Thrill One Sports & Entertainment.
The venture is expected to generate more than $100 million this year by staging events and distributing programming worldwide. Backers also are hoping to benefit from action sports gaining long-awaited respect on the international stage. Skateboarding, surfing and BMX freestyle will appear in this year's Tokyo Summer Games for the first time.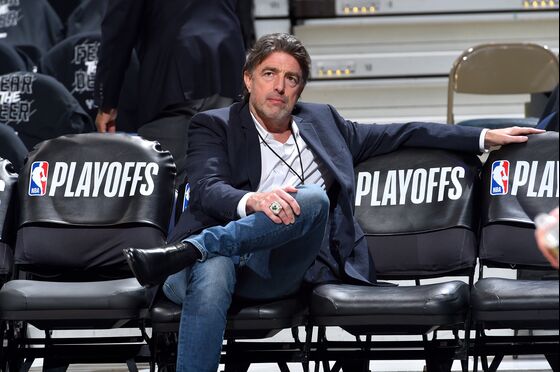 Raine will own a majority stake in the company, said Joe Carr, a former UFC and World Surf League executive who'll be Thrill One's chief executive officer. Specialty finance firm MidCap Financial will also have a stake.
The company will unite three existing businesses: Nitro Circus, an action-sports touring group; Street League Skateboarding; and SuperJacket Productions, which includes MTV's "Ridiculousness," one of the network's most popular shows. Nitro was founded by extreme-sports star Travis Pastrana.
Carr said bringing the disparate groups together gives action sports the scale and year-round content required to attract top sponsors and advertisers.
"Aggregating those eyeballs hasn't been done in action sports," Carr said in an interview. "Brands want to activate 365 days a year. If you're having one or two events, it's not enough for them to commit meaningful dollars."
Thrill One will stage more than 30 events this year, in countries including the U.S., China, Australia and the U.K. It also will produce more than 100 hours of programming and deliver more than 175 episodes of linear TV. To help promote the events, Thrill One will have more than 40 million social-media followers across its brands.
"By teaming up to create this powerhouse, we can supercharge the growth of action sports," said Pastrana, the winner of 17 X Games medals, including 11 golds.
Carr, Thrill One's CEO, said his target audience "sweet spot" is men 18 to 24, a demographic that advertisers covet. Still, there's also hope to broaden out its demographics. While the overall audience is 70% male, Carr said the trend line shows more women engaging with action sports.