Landlocked Bolivia Dealt Blow in Fight for Access to Sea
(Bloomberg) -- The International Court of Justice rejected Bolivia's request to order neighboring Chile to negotiate access to the sea for the landlocked nation in a severe blow to President Evo Morales.
Judges voted 12 to 3 that Chile is not legally obliged to start talks with Bolivia, court President Abdulqawi Ahmed Yusuf said. The dispute dates from the War of the Pacific in 1879, in which Chile seized territory from both Bolivia and Peru.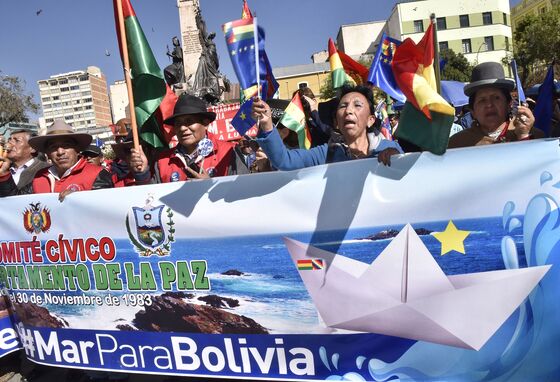 "The ruling is an historic triumph for Chile and international law," Chile's President Sebastian Pinera said after the decision was announced. "The Bolivian president has generated false expectations among his own people, and great frustration."
Morales, who was sitting in the front row of the court in The Hague as the decision was read out, had made access to the sea a rallying cry during his 12 years in power. Back at home, people waved blue flags that symbolize the country's demand for access to the ocean, as they watched the ruling on giant screens in squares and public areas. They quickly drifted away once the decision was read out.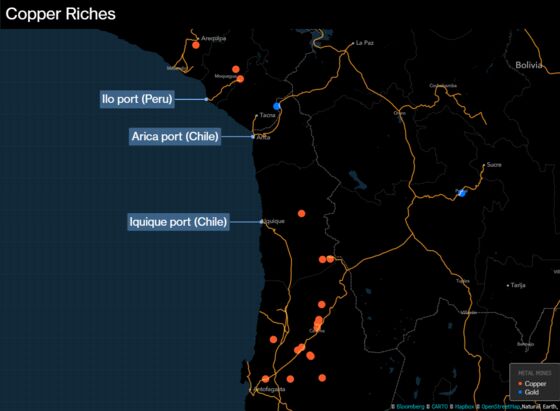 The territory seized by Chile over 130 years ago has made the country the largest copper producer in the world and helped it become the wealthiest nation in South America. It also meant Bolivia, now the region's poorest, was left landlocked.
"Bolivia will never surrender to being landlocked," Morales told journalists at the court. "We are in favor of justice, we are right and that's why I want to highlight the International Court of Justice's invitation for dialogue to continue."
In Santiago, Pinera told supporters at La Moneda presidential palace that Chile will always be open to cooperate and talk within the framework of international treaties. "Chile has never had any obligation, and it still doesn't have it today, to negotiate our sea, our land or our sovereignty," he said.
Morales is the longest-serving president in a country prone to political instability and that has been ruled by 16 different presidents and military juntas over the last four decades. A left-wing populist who rose to power from humble origins, Morales has increasingly relied on the nationalist card ahead of elections next year.
"External issues have been used to capitalize votes internally many times in history," Paulina Astroza, an international law professor at Universidad de Concepcion, Chile, said in a telephone interview before the ruling. "The expectations that Evo Morales has raised in Bolivia are very high and this can have a political cost over the short, medium and long term."
Morales' approval rating fell five points to 43 percent in August from last year, according to an Ipsos poll commissioned by RTP Bolivia radio. In 2016, Morales held a referendum asking citizens to support a change in the constitution that would allow presidents to be reelected more than once. A majority of citizens, 51.3 percent, voted against the change.
Still, Morales plans to run as a candidate in his party's primaries in January, thanks to a court ruling last year that the articles limiting reelection were unconstitutional.
Today's ruling is unlikely to be the end of the affair. Court President Yusuf said the decision didn't impede the two countries continuing to talk.
"This will keep on going because at the end of the day it is not a legal issue," Astroza said. "This is a historical and political subject that is not going to be resolved by a court ruling."