Clients Got B-Team Traders. BlueCrest Kept Best for Itself
(Bloomberg) -- It felt like a TikTok for the hedge fund set. There was billionaire Michael Platt, caught on camera in the back of a taxi, boasting of his fabulous success and wealth.
That was a year ago. Now, Platt's viral moment -- a joke, he later called it -- looks even less flattering in light of stunning new allegations from the Securities and Exchange Commission against his firm, BlueCrest Capital Management.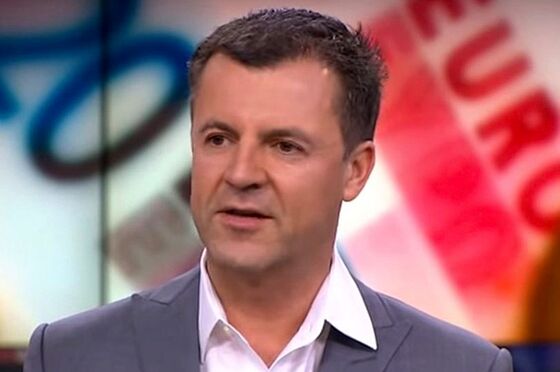 For the past five years, the SEC has been investigating whether BlueCrest, once one of Europe's most formidable hedge funds, had effectively placed its own profits ahead of its clients'.
On Tuesday, an answer of sorts arrived. Without admitting or denying wrongdoing, BlueCrest agreed to pay $170 million to former clients to settle the matter -- one of the largest penalties the regulator has ever levied against a hedge fund. Platt, 51, wasn't accused of wrongdoing.
The SEC was blunt: the London-based firm failed to act in the best interests of its investors.
Even at hedge funds, where money is the ultimate measure, the details are extraordinary. The SEC claims BlueCrest assigned its best traders and most promising hires to an internal fund for its own employees. Clients got the B-team.
"BlueCrest repeatedly failed to act in the best interests of its investors, including by not disclosing that it was transferring its highest-performing traders to a fund that benefited its own personnel to the detriment of its fund investors," Stephanie Avakian, head of the SEC's enforcement division, said in a statement.
It's the latest twist in what has been a remarkable run for Platt, whose fortunes have soared, sunk and soared again, leaving him with a current estimated net worth of $4.8 billion, according to the Bloomberg Billionaires Index.
He burst onto the hedge fund scene in November 2000, founding BlueCrest along with a fellow trader, William Reeves. That followed almost a decade at JPMorgan Chase & Co., where Platt started out trading interest-rate swaps on the derivatives desk and rose to become a managing director of proprietary trading.
Platt blamed declining fees and the shrinking profitability of hedge funds for his decision to close the fund to outside investors, signaling that the shift would allow BlueCrest to manage money with more leverage. The ability to take outsize risks has since paid off: the firm returned 50% last year and 25% in 2018.
The SEC's order outlined how BlueCrest replaced its star traders in the main client fund with an underperforming algorithm, which generated significantly less profit and more volatility. BlueCrest agreed to pay a $37.3 million penalty and $132.7 million in disgorgement and interest.
"We are pleased to have resolved this matter, which primarily involved disclosures that were made more than five years ago," BlueCrest said in a statement.
The firm said it generated $22 billion of profit for investors during the 15 years that it managed money for external clients and that the SEC allegations don't affect current operations.
The scandal is just the latest blow for the hedge fund industry, which has been bruised by a steady exodus of clients in recent years amid mediocre returns. More funds have shuttered than started over the past five years as they failed to harness record market rallies. Investors have pulled more than $155 billion since the start of last year, according to data compiled by eVestment.
BlueCrest started the internal fund in 2011, naming it BlueStar Master Fund, or BSMA. Platt was flying high at the time, having raised billions from investors after posting one of the industry's best performances in 2008 -- a year that wiped out many competitors.
The purpose of BSMA was to help BlueCrest attract and retain trading talent, with the firm's executives internally debating how much to disclose about the upstart fund. For instance, management told investor relations to avoid "proactively" discussing the fund with clients, according to the SEC. BlueCrest's independent directors were also kept in the dark about "material facts," the regulator said.
What's clear is that BSMA began quickly picking off talent, with almost half of the rates and relative value traders who worked at BlueCrest Capital International -- the firm's main hedge fund -- moving to the internal fund by 2015. Performance was closely scrutinized, with one trader reassigned after executives noticed his "consistently positive P&L" and a new hire placed with BSMA in March 2013 because he always made money at his previous firm.
The underperformance that clients experienced was significant, according to the SEC. From at least November 2012 through at least January 2015, the algorithm lagged behind its target returns by $25 million a month, the SEC said, citing an internal BlueCrest report.
BSMA was discovered in January 2014 when a consultant for Albourne Partners Ltd. -- one of the world's largest advisers to institutional investors -- spotted a reference to the fund while conducting an on-site inspection. A BlueCrest employee said BSMA was a "partner retention fund" that managed about $1.5 billion, but declined to provide more details.
After the firm failed to answer the consultant's subsequent questions about BSMA's traders and the fund's historical performance, Albourne downgraded its rating on BlueCrest in a February 2014 note to clients.
BlueCrest investors soon began pulling their money. Assets in BlueCrest International had plunged to $2.2 billion at the end of 2015 after the firm decided to close, down from $13.9 billion at the end of 2013, according to the SEC.