BlackRock Shareholders Elect Verizon CEO Vestberg to Board
(Bloomberg) -- BlackRock Inc., the world's biggest asset manager, added Verizon Communications Inc. Chief Executive Officer Hans Vestberg to its board.
Vestberg, 55, who was nominated in March, was elected Wednesday during BlackRock's annual meeting. He replaces Mathis Cabiallavetta, who didn't stand for re-election and had been a director since 2007.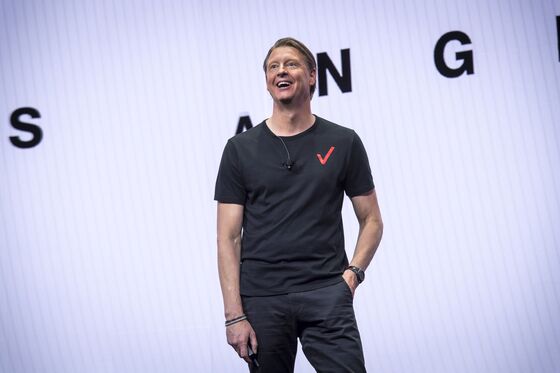 "Hans's wisdom will be critical as we expand in key markets in Europe, use technology to continue transforming our business and further embed sustainability into our investment process," BlackRock Chairman and CEO Larry Fink said during the virtual meeting.
BlackRock's 16-member board is unusually large for a publicly traded U.S. company, which drew questions from shareholders. The average size of a corporate board for S&P 500 firms was 11.2 in April, according to data compiled by Bloomberg.
"We do have a board of directors that's larger than most companies," said Fink, whose New York-based company oversees about $9 trillion. "Having that geographic diversity of our board, having content diversity, gives us a real opportunity to have broad conversations."
Vestberg spent six years as CEO of Swedish telecommunications giant Ericsson AB before joining Verizon in 2018.