Britain's Cayzer Family Become Billionaires
(Bloomberg) -- The Cayzer family dominated shipping during imperial Britain's heyday, survived two world wars, the collapse of the empire and fighting within the family.
Their fortune may never have been larger.
Shares of Caledonia Investments, a London-based investment firm that has held the family's wealth for more than three decades, surged to a record last month. The stock, overcoming earlier missteps, has returned 133% since the start of 2013, more than double the performance of the FTSE All-Share Index, driven by bets on money managers and Asian private equity.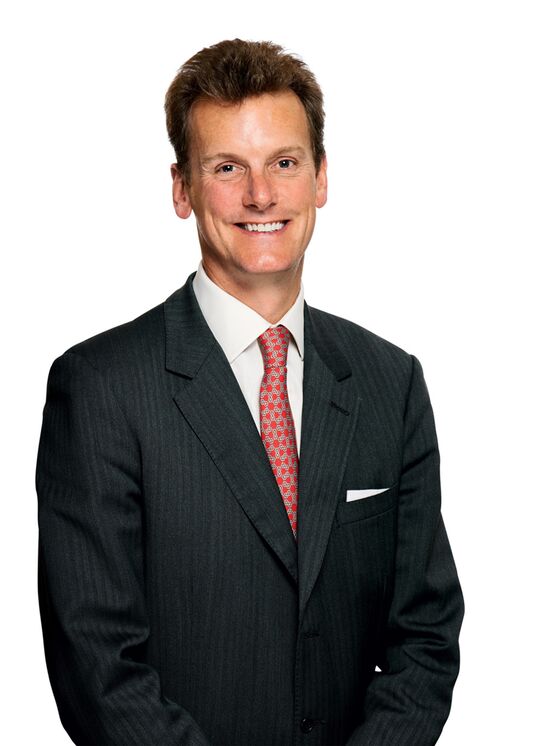 The Cayzers, with a 48.5% stake in Caledonia, are worth at least $1.4 billion, according to the Bloomberg Billionaires Index. The firm manages 2 billion pounds ($2.6 billion).
The clan isn't the only one to trade an industrial past for money management. The investment world is teeming with family offices overseeing the legacies of fortunes handed down through generations. Yet Caledonia, led by Chief Executive Officer Will Wyatt, the great-great-grandson of 19th century paterfamilias Charles William Cayzer, stands out for its hybrid role.
"It's really a family office that's publicly traded," said Per Wimmer, the CEO of Wimmer Financial, a boutique investment bank, and head of his own family office in London. "It's a mishmash of positions but it has done very well for them."
A Caledonia spokeswoman said Wyatt declined to comment for this article.
The firm, which has 36% of its assets in the U.K., commits more than a third of its money to closely-held companies, including U.S. biotech firms and British bingo operators. An additional 22% is wagered on listed companies, such as Microsoft Corp. and soft-drink maker AG Barr Plc. It invests almost a quarter of its assets in funds, especially in Asia. Capital Today, a Shanghai-based private equity firm, returned 81% to Caledonia in the fiscal year ended March 31.
Yet the Cayzers' de facto control of Caledonia may be a drag on the stock. The company has long traded at a steep discount to the net value of its assets thanks to the family's large stake, according to Stifel Financial Corp. analyst Anthony Stern. Listed rivals without this family ownership dimension such as Standard Life Private Equity Trust Plc have outperformed Caledonia over five years.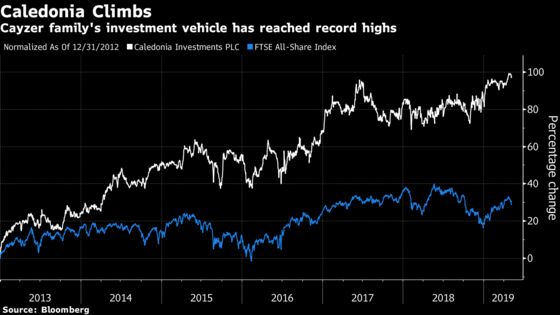 For the Cayzers, such short-term concerns may not matter. After all, Caledonia held on to the Sloane Club, the members-only hotel and eatery in London's Chelsea neighborhood, for 26 years before selling it in 2017. It's a long-term view that was set 141 years ago by Charles William Cayzer, a London native who grew up near the city's bustling wharves and went on to found a shipping business, Cayzer Irvine & Co.
Over the next 30 years, the enterprise grew into the biggest carrier of freight, mail and passengers between ports in the British Empire. In 1904, King Edward VII made Charles the first Baronet of Gartmore, the 10,000-acre estate that became the family seat in the Scottish highlands. After World War II, the family reorganized the business into a new entity, British & Commonwealth Shipping Co., that eventually was led by Charles's grandson Nicholas Cayzer.
A shy but intense man, Nicholas realized that the family fortune was tied to an industry on the cusp of disruption, according to Uncharted Waters, a history of the Cayzers by David Sinclair. Aviation and the advent of the container ship in the 1960s upended the economics of seaborne freight. Meanwhile, governments of newly independent colonies had little desire to transact with an enterprise so tightly bound to imperial Britain.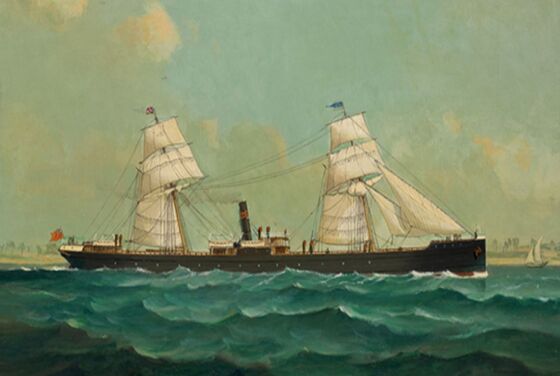 Nicholas and family members decided to slowly let shipping go by not replacing old vessels with new ones, and investing the unspent capital in other ventures. British & Commonwealth morphed into a conglomerate with interests in industrial paint, real estate, timber and British United Airways. The Cayzers parked their wealth in a sleepy firm the family had scooped up in 1951: Caledonia Investments. As British & Commonwealth expanded under non-family managers and became too convoluted, Peter Buckley, Charles's great-grandson, hived off Caledonia from the company in October 1987.
The family walked away with 100 million pounds in cash and the promise of an additional 327 million pounds. Four days later, stock markets around the world crashed on Black Monday. British & Commonwealth collapsed in 1989, but the Cayzers got their money because the debt was underwritten by banks. Traders in London dubbed the family the "canny Cayzers."
As Caledonia's CEO, Buckley made dividends sacrosanct, and the firm has increased its annual payout ever since, bestowing the Cayzers with more than $200 million. But the family's use of a public entity to husband its own wealth proved an awkward arrangement, even within its own ranks. In the early years of the 21st century, James Cayzer, the 5th Baronet of Gartmore, and other relatives assailed Buckley and Caledonia management for poor investment choices and called for changes at the top. Their rebellion sputtered, but not before Caledonia made it easier for family members to withdraw money from the firm.
Wyatt, a descendant of Charles's son Harold, took the helm in 2010 after a stint at Close Brothers Group, a U.K. merchant bank Caledonia had partly owned since 1987. His cousin Jamie Cayzer-Colvin heads investments in funds, and another cousin, Charles Cayzer, is a board member and chairman of Cayzer Trust Co., which oversees the family's stake in Caledonia. Since 2005, the family has contributed about 300,000 pounds to the U.K.'s Conservative Party, according to data compiled by Bloomberg.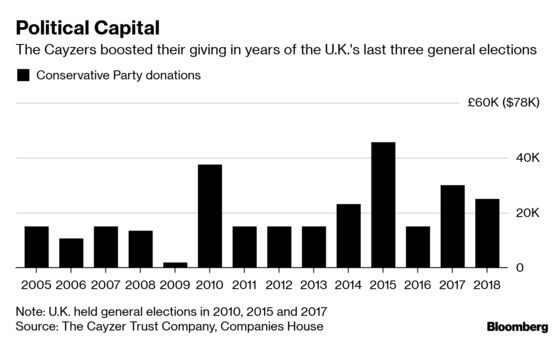 One of Wyatt's priorities was weeding out smaller positions in the firm's portfolio. He also redoubled its efforts in Asia by investing in at least five funds that concentrated on the continent; Asia Alternatives Management, a Hong Kong-based private equity fund of funds with $12 billion in assets, was Caledonia's 10th-largest holding until April.
Wyatt, 50, has stayed true to the Cayzers' penchant for taking stakes in other investment firms. In December, Caledonia agreed to acquire a 36.7% stake in Stonehage Fleming, a multi-family office, for about 92 million pounds.
There have been some misfires along the way -- Caledonia's wager on Gala Bingo, an online gambling outfit, lost about a third of its value from 2015 through 2018. And Liberation Group, which runs pubs and restaurants in the U.K. Channel Islands, dropped 19% from 2016 through last year.
As unusual as their hybrid firm may be, the Cayzers, whose motto is "cautiously but fearlessly," have won followers.
"If the market has given them pretty good grades for 32 years, then there must be a significant amount of comfort out there that things will not go wrong," said Stilpon Nestor, managing director of Nestor Advisors, a London-based corporate-governance consulting firm. "And these guys clearly have a lot of skin in the game."