Billionaire Sawiris Wouldn't Buy Oversupplied Dubai Property
(Bloomberg) -- Egyptian billionaire Naguib Sawiris wouldn't buy real estate in Dubai as the city's supply glut continues to hold back prices.  
"There is a problem in Dubai," Sawiris said in a Bloomberg TV interview. "People don't stop building at all, I mean they keep on building so you don't take a breath to allow the market to appreciate." 
An imbalance between supply and demand in the Middle East's business hub has led prices to drop more than a third since 2014, leading the government to set up a committee in 2019 to tackle the oversupply. The pandemic exacerbated the issue last year as many expatriates left Dubai, depressing demand further. 
This year has brought signs of a rebound, however. Average home prices rose at their fastest pace since 2015, with transaction volumes surging nearly 77% in August from a year earlier, according to real estate adviser CBRE Group Inc. Dubai is also hosting the World Expo 2020, which it expects will attract foreign capital and revive the economy.
Still, Sawiris, executive chairman of Orascom Investment Holdings and chairman of Ora Developers, which focuses on high-end real estate, said it wasn't the time to invest in the glitzy emirate. 
"I wouldn't buy it based on that it will appreciate soon," he said. "Dubai has become really one of the most sought destinations in the world," but although demand is increasing, "the offerings keep on coming."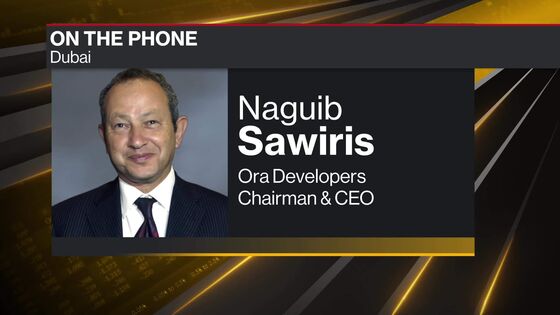 Outside of Dubai, Sawiris said he was looking at nickel to diversify away from gold, which has been a key focus of his investment strategy in recent years. Earlier this year, the Financial Times reported that Sawiris had founded a $1.4 billion fund, called La Mancha, for his gold mining investments and new opportunities in the sector.
Nickel has been rising as investors turn to industrial metals as a hedge against inflation. 
"I am just trying to hedge my gold position a bit, because I have an extremely high exposure to gold," he said.