Billionaire Resort Mecca of Palm Beach Turns to Virtual Life
(Bloomberg) -- There aren't many places to buy hand sanitizer on the island of Palm Beach. Maybe that's why a member of one of the private clubs in town made off with a large bottle that had been placed in the lobby, and refused to bring it back.
That was when the clubs were fully open, indulging members in a sort of last hurrah of cocktails by the pool and a member-guest tournament.
Then things started to change in this resort Mecca for billionaires and millionaires, generally in their 70s and above, a population deemed vulnerable to coronavirus. On Monday, President Trump's Mar-a-Lago Club was closed for cleaning, the town imposed a curfew from 9 p.m. to 6 a.m. and the Breakers, the largest hotel on the island, said it would close for three weeks.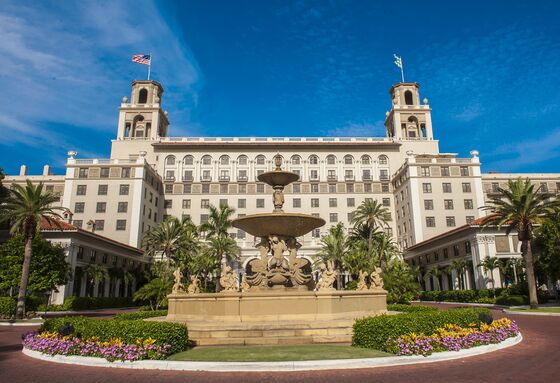 By Friday, restaurant chefs were being hired to cook full-time for residents at a going rate of a $6,000 a month plus the cost of the food. Catering company C'est Si Bon, with 65 parties canceled, began delivering meals to homes, while an order of 300 frozen hors d'oeuvres went directly to a customer's boat.
Peter May, 77, has started grilling for dinner. He does so after checking in on the businesses owned by Trian Partners, including Wendy's, which does delivery and take-out, and Procter & Gamble, which makes toilet paper.
He'd planned to be on vacation with his grandkids visiting. Instead they stayed up north, and he's sticking close to his home on the Lake Trail, though Wednesday he took calls while on a boat.
"We're doing what anybody who has brains is doing, which is listening to what we're being told, and trying to be as prudent as we can," May said. "We're not going to restaurants. We are taking out food. We are cooking at home a lot more than we used to. We are being careful about gathering with other people, but we're not at the point where you're not speaking to anybody, people are far apart."
Of course, it has its advantages being in Florida. "Taking a walk, a bike ride, is a solace," May said.
That's why brokers are reporting calls from people wanting to rent houses in the area.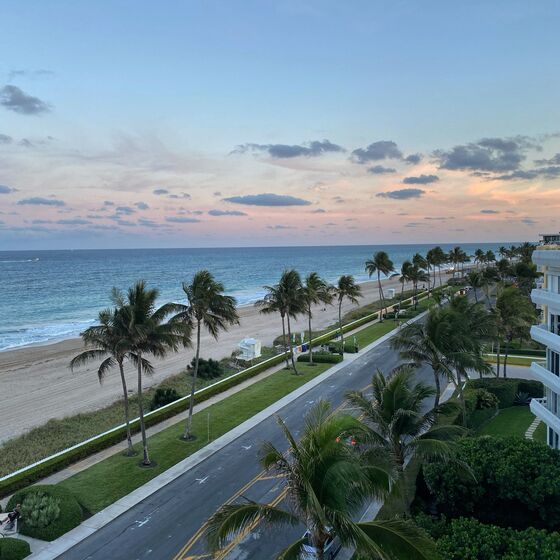 On the other hand, there's something about Florida that's like Italy: a lot of old people, and to make it worse, a lot of young Spring Breakers who have continued to party, creating a nightmarish situation that's reflected in rising numbers of cases, and deaths due to coronavirus.
At least one millennial in Palm Beach got the gravity of the situation.
Kendall Glazer, 28, co-founder of Stoney Clover Lane, was one of the first store owners to close at Royal Poinciana Plaza -- days after selling 200 bottles of a specially colored and scented hand sanitizer for $16 a piece. Faced with requests to buy it all, the store limited sales to two bottles a person for in-store customers only.
Jackie Weld Drake, who three years ago helped Stephen Schwarzman celebrate his 70th birthday in Palm Beach with hundreds of guests, live camels and the Whiffenpoofs, hosted her first virtual cocktail party the other day for a few friends.
"It's bring your own," she said. "I was sipping white wine. Some were having a vodka." Weld, 73, wore makeup and a caftan and they clinked glasses on screen.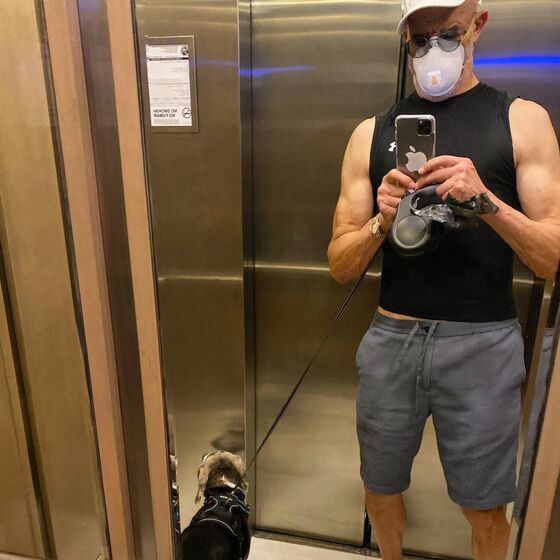 Andy Hall, the oil-trader-turned-art-impresario with private museums in Vermont and Germany, has been taking coronavirus seriously since January. That's when his wife bought N95 masks.
"We started self-isolating two weeks ago," said Hall, 69, remembering his last meal out was on March 8 at Bice on Worth Avenue -- at an outdoor table.
By Wednesday, they decided not to venture outside without wearing their masks and nitro gloves. They go out to walk their dog Basil, a beagle, and for grocery shopping. Otherwise, they're staying at home.
"We have a view of the beach," Hall said. "We're on South Ocean Boulevard, in two penthouse apartments that overlook the ocean. When we get bored with one of them we walk around to the other."
He'd prefer to be in Germany, where he and his wife own a castle that they've turned into a private museum.
"If I could just click my fingers right now, I would actually be in Germany because I think the health options there are better and they're taking it more seriously than this country," he said. "They don't have a president or prime minister who's been saying this is all fake news. And also they don't have a broken health-care system."
Thierry Beaud, founder of Titou Hospitality Group, is offering for hire the chefs who work at PB Catch in Palm Beach and Pistache and the Regional in West Palm Beach. The food will be will cooked remotely, then delivered to a client's door.
"For families, it provides a sense of safety -- a lot of people are very nervous shopping in grocery stores," Beaud said. "Every family is assigned one chef, they have their cell phone number, they communicate directly, so all the meals prepared with special requests, just like a private chef except the kitchen is not in-house."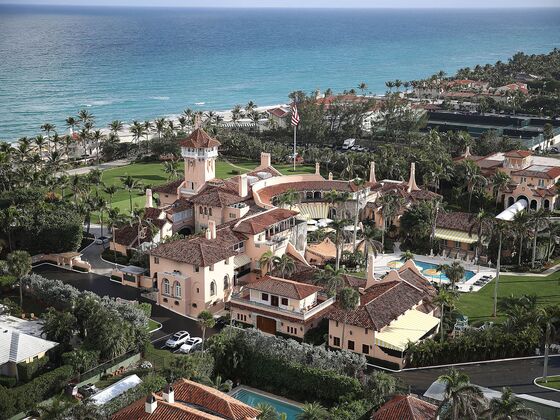 For those willing to fly or drive down, rooms at Tideline Ocean Resort & Spa are going at deep discount -- less than $200 a night.
But the Breakers is quiet. The hotel sent tons of meat, vegetables, fruit, bread and Mary Lily's Ice Cream to the Palm Beach County Food Bank, filling three refrigerated trucks, said Paul Leone, CEO of the Breakers. Employees took home 800 orchids, while other living plants on the property are in a ballroom where they can easily be watered by skeletal staff, he said.
Reed McIlvaine of Renny & Reed did the flowers for one of the last weddings at the Breakers on Saturday. His event business has been wiped out, but there's a bright spot: An owner of an oceanside estate called Saturday and ordered flowers for the entire house: every bedroom, the entry hall and outdoor tables.