Billionaire Moritz Takes Over Booker Prize as Man Group Bows Out
(Bloomberg) -- A Silicon Valley billionaire has taken up where the world's largest publicly traded hedge fund left off as sponsor of Britain's top literature prize.
Crankstart, a charity run by Michael Moritz and his wife Harriet Heyman, will bankroll the Booker Prize for five years, including the 50,000 pound ($66,550) award for the best novel written in English and published in the U.K. and Ireland. It will also support the International Booker Prize for literature in translation.
Hedge fund giant Man Group Plc announced in January that it was ending its sponsorship of what was known as the Man Booker Prize after 18 years. That came after author Sebastian Faulks reportedly described Man Group as the "enemy," saying the firm's bosses were "not the sort of people who should be sponsoring literary prizes." The award will now once again be known as the Booker Prize.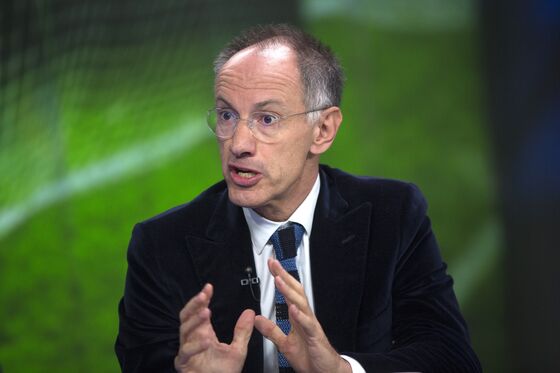 Moritz, a British venture capitalist, has a net worth of at least $2 billion, according to the Bloomberg Billionaires Index. He has been a partner at Sequoia Capital since 1986, according to a statement from the prize organizers. Heyman is a former New York Times journalist and a novelist.
Moritz and Heyman started Crankstart in 2000 to help students from low-income families get a university education. Recipients of some of Crankstart's gifts include the American Civil Liberties Union, according to the statement.