Billionaire Kellner's Heirs Fail to Clinch His Legacy Bank Deal
(Bloomberg) -- Moneta Money Bank AS owners rejected an attempt by billionaire Petr Kellner's heirs to complete one of his last deals, three months after he died in a helicopter crash.
Smaller Moneta investors united on Tuesday to vote against a complex transaction designed to give control to the Kellner family's PPF Group NV and create one of the biggest Czech retail banks. It's PPF's second failed attempt to sell its Air Bank Group to Moneta and in the process acquire a majority in the combined lender.
The investment company, which is the largest single Moneta owner with a 30% stake, had promoted the deal with a vision to build a strong lender with Czech roots that will better compete in a market dominated by international players including KBC Groep NV and Societe Generale SA.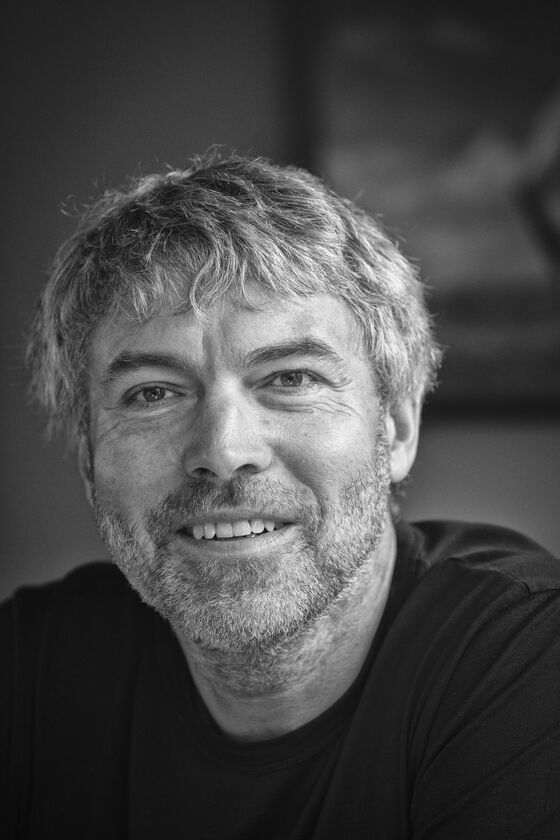 But the plan encountered opposition from activist investor Petrus Advisers Ltd., the second largest shareholder, which argued that the terms were not favorable and the price set in January didn't reflect the recent rally in bank stocks.
"I think either the bank will now do really well or it will be sold," Klaus Umek, managing partner at Petrus, said in an interview after the vote, adding investors could be willing to sell at a price above 90 koruna per share. "We think it's a super-strategic asset, and it's a cheap asset."
Click here for more details of the proposed deal
While an initial vote at an extraordinary meeting in Prague endorsed Moneta's purchase of Air Bank for 25.9 billion koruna ($1.2 billion), shareholders later rejected a plan to issue new shares to PPF, effectively burying the whole deal.
The offer valued Moneta at 80 koruna per share, which was 19% above the market price when announced five months ago at the peak of the coronavirus lockdown. That premium has since turned into a cap on the stock price as industry peers have rallied and analysts raised the average 12-month price projection for the Czech bank as a standalone company to 95.6 koruna.
Moneta shares dropped 0.4% to 79.5 koruna as of 2:57 p.m. in Prague.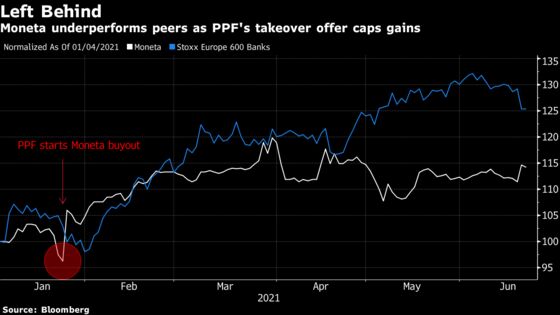 PPF, which had about 40 billion euros ($48 billion) in assets at the end of 2020 and whose acquisitions rarely unfold in public, made several attempts to persuade investors with appeals from top managers. Moneta's leadership has also held multiple calls with analysts and investors in the past few weeks to promote the deal.
The investment company said the outcome of the vote confirmed the agreed valuation of its assets and showed that most Moneta shareholders supported the proposed merger. Its stake allows PPF to exercise "major influence" over decisions at Moneta's shareholders meetings, according to a statement.
"PPF has extensive experience as the co-owner of publicly traded companies with varied shareholder groups," it said "PPF has often proved its capabilities in governing the tough challenges arising from this type of environment."