Billionaire Family Buys Stake in Brazil Agricultural Tech Firm
(Bloomberg) -- The Trajano family has made a fortune through retailing, adapting their 60-year-old business, Magazine Luiza SA, to the internet era.
Their latest bet is designed to make farming more efficient through technology. The Brazilian clan is leading a $40 million investment for a minority stake in Solinftec, which uses software and hardware to increase agricultural productivity.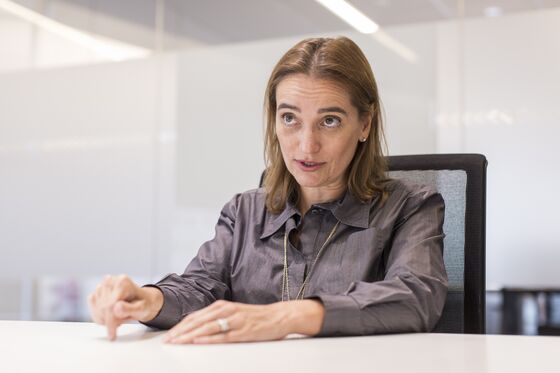 The capital injection will help Solinftec expand into new crops and regions, according to Patricia Moraes, a partner at Unbox Capital, a private equity firm that manages about $100 million for the Trajano family. A unit of TPG Group Plc made a separate investment of an undisclosed amount in Solinftec, to avoid having a stake it took in 2017 get diluted because of the Unbox deal.
As the world's biggest exporter of soybeans, sugar, coffee and meat, Brazil is a natural incubator for agricultural-technology startups, with more than 300 such companies, according to estimates from the University of Sao Paulo's school of agriculture and AgTech Garage, an innovation hub that nurtures new businesses.
Solinftec software and hardware connects in real time all the machinery being used in the fields to a platform it calls Alice, which communicates with clients to better coordinate production and reduce the use of fuel, fertilizers and seeds, according to the company.
It was created in 2007 by seven Cubans, including Chief Technology Officer Britaldo Hernandez, and expanded by offering the services it was providing to sugar-cane producer Cosan SA to other clients as well. The firm now monitors about 72% of Brazil's sugar-cane crop, according to Chief Executive Officer Rodrigo Iafelice dos Santos. Worldwide, it monitors 18 million acres of crops, including corn, cotton, coffee and oranges, and is expanding in the soybean market.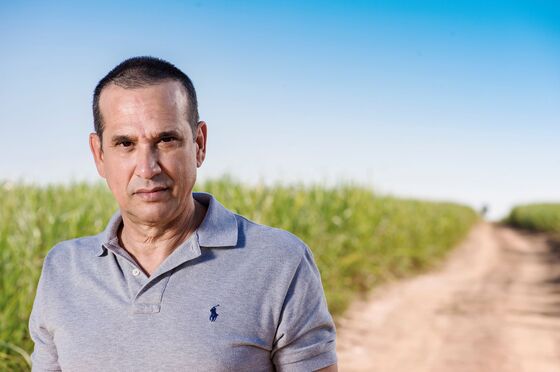 Last June, the Aracatuba, Sao Paulo-based company set up shop in the U.S., at Purdue Research Park in West Lafayette, Indiana. The firm has about 500 employees and serves clients in 11 nations.
"We want to help Solinftec expand, showing its innovative technology to the whole world," Moraes said in an interview. She said Solinftec has never lost a client and has strong recurring revenue.
Local weather stations and forecasts help the company advise clients on whether to spray pesticides, for instance, avoiding waste during strong winds or rain and preventing the products from spreading to neighboring farms. After using Solinftec technology, Cosan was able to cut the number of harvest machines it uses to 220 from 250, Santos said.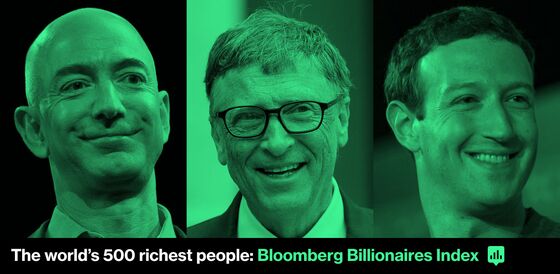 "As always happens with Unbox investments, the final decision comes when the Trajano family empathizes with the founding entrepreneurs and approves its values and technology," Moraes said.
Previous investors in Solinftec include AgFunder Inc. and TPG Group's alternative and renewable technologies growth equity platform, TPG Art.
Solinftec is the fifth investment Unbox has made in Brazil since its creation in November 2018. It previously took stakes in telecommunications company Sumicity and In Loco, which provides data based on location services. Other investments include healthy-snacks maker Flormel Industria de Alimentos Ltda. and content-marketing firm Rock Content Ltda.
"We are already looking to do other acquisitions, including a fintech," Moraes said.
Unbox favors minority investments in companies with revenue of more than 50 million reais ($12 million), and has already invested about 200 million reais, she said. It has three investment officers: Felipe Freitas, Bruno Foresti and Lais Braido.
"I wanted to have a woman working for me, and it's difficult in private equity to find a woman," Moraes said.
Moraes, a former investment banker at JPMorgan Chase & Co., got to know Luiza Helena Trajano, the chairwoman of Magazine Luiza, in 2009, when the bank was the company's financial adviser on an acquisition.
The pair became closer friends fostering women's rights. Moraes attended the first meeting of the organization known as Women From Brazil. Created in 2013 by Trajano with 40 female executives, the group now has more than 37,000 members and supports income and gender equality, as well as quotas to help women advance in the workplace.
Moraes is now trying to foster the participation of women in private equity and venture capital firms. She started with a dinner at her house late last year with 40 investment officers after searching funds personally to find women.
"I am trying to create a community, and connecting companies with private equity and venture capital women in order to encourage their participation on boards," she said.