Big Economic Reads: Oil Spike Poses Different Threat Than Before
The stabilizing world economy took an early hit after President Donald Trump launched an airstrike that killed one of Iran's most powerful generals.
Financial markets were temporarily unnerved, but found some solace in the changing dynamic of the global oil market. Central bankers also felt little pressure to rush to the rescue with monetary stimulus. Here is the collection of this week's analysis, scoops and enterprise from Bloomberg Economics:
GLOBAL INSIGHT: What's Worse Than a Trade War? An Actual War
Our economists detailed how the direct impact on the world economy of higher energy costs would likely to be smaller than in the past. Matthew Boesler explained why the oil price surge was unlikely to force a change of direction from the Federal Reserve with Enda Curran taking a look at global inflation.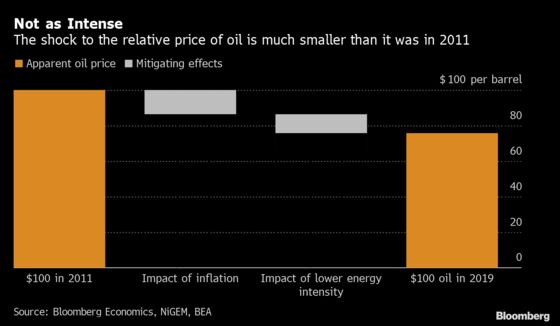 Central bankers entered the new year bracing for a period of slow economic growth, subdued inflation and low interest rates. That was the message from the American Economic Association's annual meeting. The conference generated a wave of new economic papers that may influence key debates for years to come. At the Fed, a former top policy maker advised the central bank to overhaul one of its key market toolkits. An economist at the Fed also said a U.S. recession could drive both short- and longer-term Treasury yields close to zero.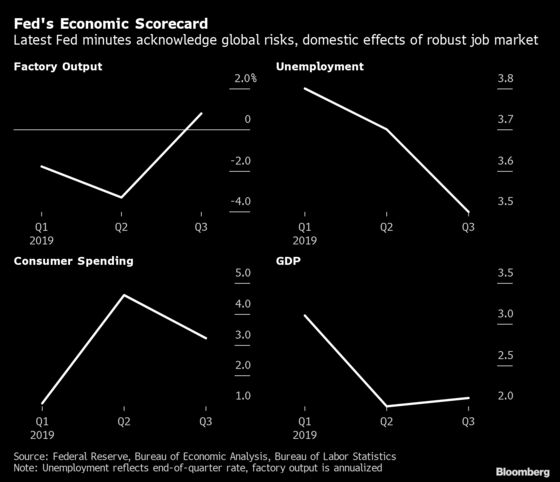 Shelly Hagan showed how population data reveal the expansions of Canada and the U.S. are being driven by starkly different forces as migration into the U.S. plummets and that into Canada gains. Jeannette Neumann visited Greece to explore why people with so many degrees are having trouble getting jobs -- and the government's effort to attract workers who are needed most.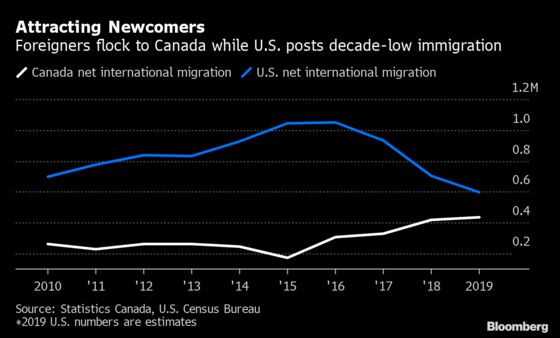 New data showed President Donald Trump may be poised to claim victory in his campaign to reduce the annual U.S. trade deficit with China and the world. But Shawn Donnan's analysis reveals why there are plenty of caveats to that accomplishment. In the U.K., attention is turning to negotiating a post-Brexit trade deal with the U.K.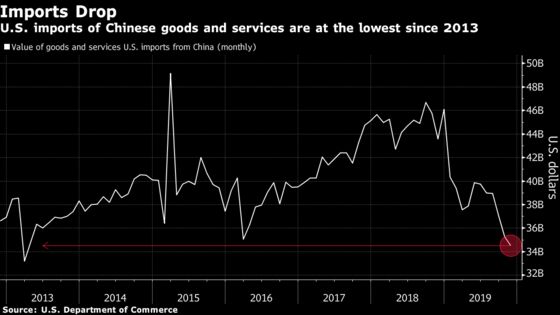 Emerging markets are entering the new year eyeing interest-rate cuts. Argentina's Miguel Pesce told Bloomberg's Jorgelina do Rosario, Patrick Gillespie and Carolina Millan that he will aim to boost its troubled economy, while Thailand's Veerathai Santiprabhob said he will take further steps to curb gains in the Baht. Amir Yaron in Israel is also eyeing looser monetary policy, according to reporter Ivan Levingston.