Benchmark's Bill Gurley Takes Aim at Latest IPO Gains
(Bloomberg) -- Bill Gurley, one of Silicon Valley's most famous venture capitalists, has long been a critic of traditional initial public offerings, in part because the big gains in first-day stock price mean some categories of investor benefit at the expense of the company. Now, he says those price jumps could signal a breach of fiduciary duty.
"Those companies could theoretically be held accountable," Gurley, a general partner at Benchmark, said on Bloomberg Technology on Friday. "The problem is getting ginormously worse."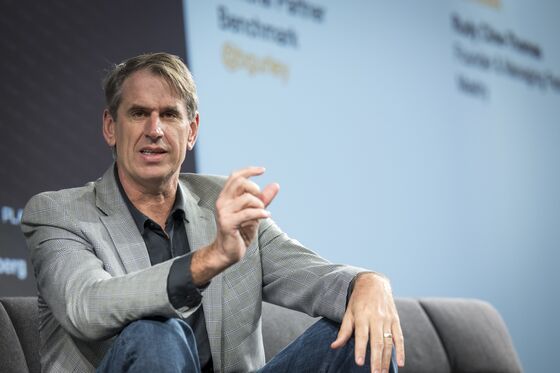 Gurley has long advocated direct listings, yet another way private companies can enter public markets, over IPOs. He said IPO pops had become more dramatic recently, indicating an underpricing of shares that could have let some investors gain unfairly.
"DL >> SPAC >> IPO" he wrote later Friday in an email to Bloomberg, using the abbreviation for "greater than," and signaling he prefers direct listings to special purpose acquisition companies, which are still better than IPOs. 
On Friday, Gurley also criticized the recent market tumult and run-up in shares of GameStop Corp., driven by commenters on Reddit Inc. and day-traders on Robinhood Markets Inc. Gurley advocated banning "payment for order flow"—the process of selling trades to market makers for execution, and which is how Robinhood Markets Inc. makes money. "What Robinhood is really doing, I think, is glorifying speculation," Gurley said on Bloomberg Technology. "They're not democratizing investment."
In an op-ed in USA Today on Sunday Robinhood Chief Executive Officer Vlad Tenev said, "We will stand right beside everyday people in our mission to break down barriers to open the financial system." 
Separately, Gurley, a former stock analyst in the 1990s whose companies included Amazon Inc., addressed Jeff Bezos's announcement he would be relinquishing his position as Amazon's CEO. Regulatory risk would affect other less-entrenched companies more than Amazon, he said.
"Regulation is a friend of the incumbent," he said.