Sam Bankman-Fried's FTX Crypto Exchange Adds $7 Billion of Value in Three Months
The fast-growing cryptocurrency startup FTX Trading Ltd. said it's raised more than $420 million in its latest funding round, swelling the company's valuation to $25 billion. 
More than 60 investors participated in the Series B-1 round, including the Ontario Teachers' Pension Plan, Temasek, Sequoia Capital, ICONIQ Growth and Tiger Global, as well as some unnamed funds and accounts managed by BlackRock Inc, FTX said in a statement. The latest capital raise for the company, which operates the FTX.com platform, comes just three months after an earlier round of financing valued it at $18 billion.  
"We have some really great things that have been going on under the hood, which hopefully will bear fruit over the next year," Sam Bankman-Fried, co-founder and chief executive officer of FTX, said by phone from the Bahamas, where the company recently established its headquarters. FTX's growth is "a continuation of a long-running trend," he added. Its recent marketing efforts, among other things, have helped it expand its global market share to roughly 10%.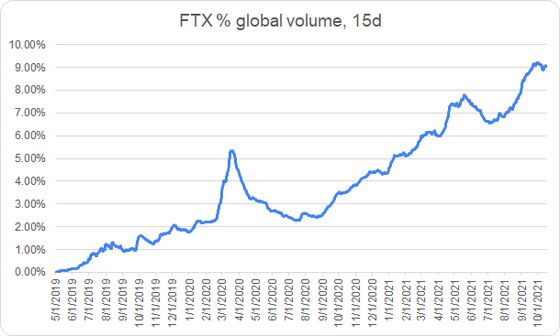 Some of the proceeds will be used for marketing purposes, said Bankman-Fried, though a larger amount could likely to go toward mergers and acquisitions. "We have a lot more coming," he said, adding that his company is in active discussions with a few targets.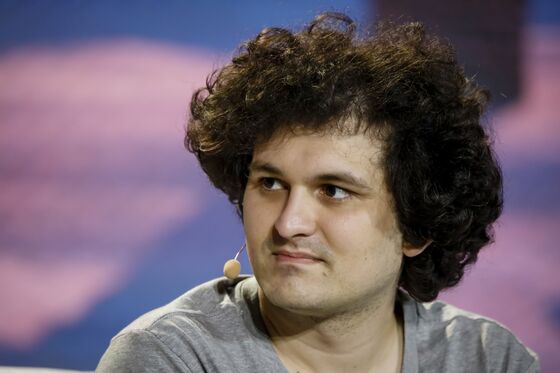 FTX was launched just two years ago and it's grown to become a top-five Bitcoin futures exchange by volume, according to Skew.com, and is the second-biggest crypto derivatives exchange by 24-hour open interest, according to CoinGecko.com. Its U.S. affiliate, FTX.US, has also posted strong growth metrics, and is frequently found atop lists of the largest crypto exchanges in the country. 
FTX is working to obtain licenses in new jurisdictions to expand its global reach, Bankman-Fried said. In the U.S., he said, FTX could look to secure a license to offer Bitcoin futures, which no crypto-native exchanges currently provide. It's already laying the groundwork for such an expansion -- FTX.US acquired LedgerX earlier this year in a move that's expanded its product offerings to futures and options trading in the U.S. Bankman-Fried said he could envision structured products, like ETFs, for instance, holding LedgerX's futures, though such a development would entail regulatory approval first.
FTX has been spending to make its name known in the sports world. It sponsors Major League Baseball, bought naming rights to the arena where the Miami Heat basketball team plays and entered a long-term partnership with celebrity couple Tom Brady and Gisele Bündchen. That's raised the profile of the company as well as its founder. 
Six months ago, not as many people were familiar with FTX, said Bankman-Fried. Big-name investors as well as clients have seen how the company has been responding to changes in the crypto space, which has made financing conversations easier. 
"The rounds are all massively oversubscribed," he said, "and it's been really nice to be able to build those relationships."