Bain Capital's Greg Shell Is Investing to Help Improve the World
(Bloomberg Markets) -- Greg Shell seems to have been preordained for a life of finance and civic duty. Born on Tax Day 45 years ago, he attended a school in his hometown of New Bedford, Mass., that was named after William H. Carney, who received a Medal of Honor in 1900 for his service in the all-Black 54th Regiment depicted in the Civil War movie Glory.
A graduate of MIT and Harvard Business School, Shell was a portfolio manager at Grantham Mayo Van Otterloo & Co. when Bain Capital LP called in 2016 with an offer to join its new Double Impact fund. "When I got the call a little over four years ago to consider this new strategy Bain Capital was starting, it filled me with a sense of purpose because it integrated all of who I am," Shell says.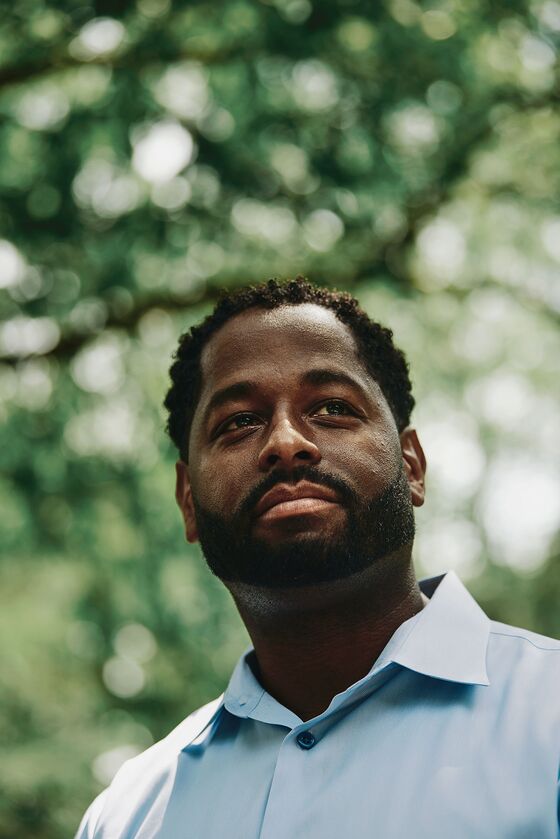 The fund, launched by former Massachusetts Governor Deval Patrick, has invested in 12 companies in its areas of focus—health and wellness, sustainability, and education and workforce development. The fund tripled its money on the sale of its first holding, Impact Fitness. Shell spoke with Bloomberg Markets in early July about his investing priorities, recruitment strategies, and life philosophy.
KAREN TOULON: What led you to this career path?
GREG SHELL: I can remember a seminal moment in my life when I got tapped to be a part of the talented and gifted program in my elementary school, after the fourth grade. There's no doubt that message about what I could achieve was quite important. But I had [and still have] this real nagging sense that I'm no more talented or gifted than any of my classmates. And the message that they got—that they were not talented and gifted—probably was a more enduring message. I've been so bothered by that, I've really worked my heart out on behalf of civic causes of many different types to ensure that human capital in all its forms is given a real opportunity to expand and elevate and self-actualize.
I've tried to become an expert in the capital markets because I earnestly believe effective investment of capital can help to bring prosperity to people and communities. But as we're seeing, societal income and opportunity are concentrating. And when opportunity is limited, growth is limited, and our economy is smaller than it should be. Prosperity is not only good for the individual; it's good for the economy. We have an incentive to push prosperity out into society.
GS: I feel galvanized by this moment, as perilous as it feels. The message when you read the social mood is basically this: People—even those who play by the rules, go to school, work their way up—are finding that their ability to access the American dream is slipping. The level of unrest that we see is emblematic of a real sense of desperation. And so it requires people who are civic-minded, people who want to be part of solutions, to double down on driving real opportunity further out in society.
I look at our firm. If you looked in the city of Boston, you would not find a more philanthropic group or firm than Bain Capital in this community. But I think we understand that this moment really calls for even more than that.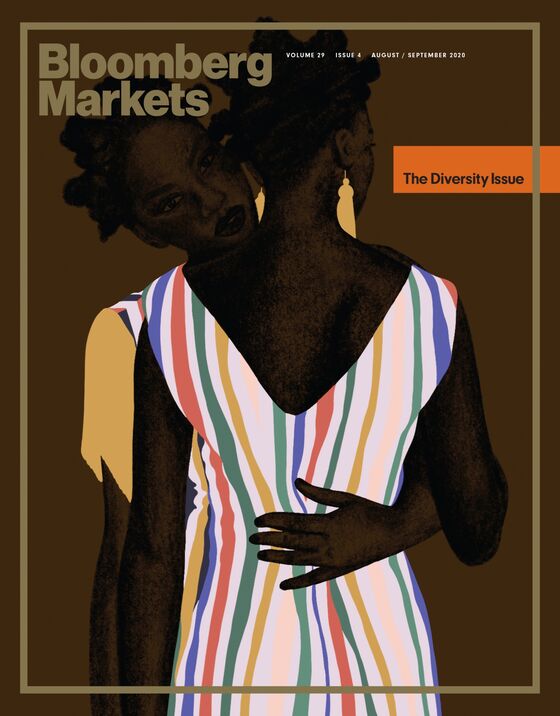 KT: I noticed that 50% of Bain Capital Double Impact management professionals are from underrepresented groups. Two of your five managing directors are from underrepresented groups. Why does that matter?
GS: One of the things that I love about the culture of Bain Capital is that we feel strongly that talent can come from anywhere. We certainly have focused on it as a fund to go into places where firms don't tend to usually go. And we found that we didn't have to sacrifice whatsoever in our ability to field an incredibly talented investment staff. So yes, it is very intentional. So my expectations are high for the results that I think we can get as an industry going forward.
KT: Where do you go to find those "best in class" recruits?
GS: We're broadening the number of schools that we recruit from. And we require the companies we work with to share our values. We've been clear with the search firms that we will not allow somebody to work with us unless a third of the candidates they bring to the table are from underrepresented groups. We are being more intentional about ensuring that our portfolio companies are more aggressively seeking women and people of color for their boards.
KT: Tell me about how you choose your investments.
GS: We've done 12 investments. Every single business that we've partnered with has at its core that duality—they are doing really important things in society, but we saw a chance to grow the business and build a valuable company.
I'll use the case of Rodeo Dental, a pediatric dental business that serves people who are Medicaid-funded instead of private pay. Medicaid-funded businesses expose you to a level of risk around not being reimbursed. That can make it hard for an investor. As a result, you have this enormous market where lots of kids, especially who are low-income or part of the working poor, don't get access to dental care. That's not the kind of country we want to live in, where just by virtue of your ZIP code or who you're born to, or the kind of job that your parents have, you can or cannot get access to the care.
There's a tremendous correlation between oral health and overall health. We found a wonderful group of entrepreneurs who started this business with the idea that they would specialize in the servicing of this Medicaid-funded population. Our job is to support them as they continue to grow and put them in a position to serve many more kids in need.
KT: What areas interest you when you look into the future?
GS: Personally, I think access to clean water for human use, for agriculture, will be a signature challenge. There are places like sub-Saharan Africa, Israel, the American West, or Australia where access to water is already an acute challenge.
I have a deep sense of purpose to work with an entrepreneur or a management team who's helping to deliver effective treatment for people hooked on opioids or narcotics of different types. That's a deeply personal issue that has run through my family.
The third example: income inequality. I think about several factors that have affected the average American worker, whether it's trade or the march of technology and automation and robotics. Or companies just being able to be more productive with fewer employees, or many of the new businesses that are less labor-intensive than a generation ago. It is difficult for people, especially young people, to hook onto the mainstream economy and to get the skills that will be required in the future to make an appropriate standard of living.
Toulon is a senior writer covering equality and diversity at Bloomberg News in New York.