Aurelius Renews Feud Over Sycamore's Nine West Payday
(Bloomberg) -- Disgruntled investors, including hedge fund Aurelius Capital Management, have ignited a fresh legal battle over Nine West Holdings Inc. -- a year after the retailer exited bankruptcy with different owners, a new name and less debt.
The lawsuit is the creditors' second case involving the footwear chain after their investments suffered losses of more than 80%. They sued Sycamore Partners last year, a case that was settled after Sycamore paid them $120 million to drop claims that its 2014 buyout rendered Nine West insolvent while enriching shareholders by over $1 billion.
The new lawsuit target: executives at Nine West and its then-parent, Jones Group Inc., who worked with Sycamore to complete the buyout and shared in the windfall. They aren't covered by the settlement over previous claims.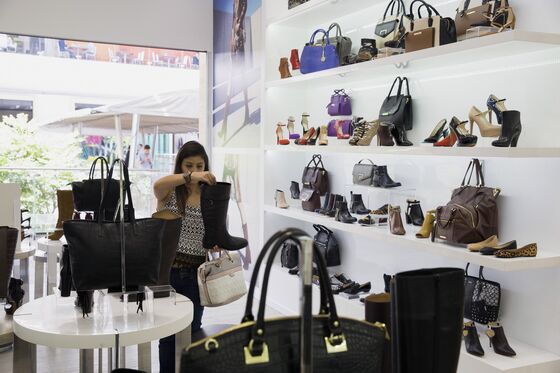 "These directors and officers closed their eyes to the fact that the 2014 transaction would leave NWHI insolvent, inadequately capitalized, and unable to pay its debts," said the complaint, filed Feb. 13 in U.S. District Court in Los Angeles. Sycamore's takeover "enriched everyone involved except the company and its creditors."
The suit was brought by the trustee for a group of unsecured Nine West creditors and demands the payments the defendants collected, plus interest.
The creditor group held junior debt at Nine West at the time of its bankruptcy and recovered as little as 12 cents on the dollar.
Meanwhile, Sycamore earned a 250% return on its equity investment of $108 million and more than doubled its money on the entire 2014 transaction, according to calculations included in the lawsuit.
Defendants include members of Jones Group's board of directors, managers of the company and its subsidiaries, and advisers who consulted on the acquisition.
Sycamore and Aurelius declined to comment. The named defendants in the lawsuit could not be reached for comment.
The retailer is now called Premiere Brands Group and CVC Credit Partners and Brigade Capital are majority owners.
Read more: Victoria's Secret Is Contrarian Bet on Bricks, Mortar, Lingerie
Sycamore, which acquired Victoria's Secret last week, bought Jones Group for $1.2 billion in 2014, issuing debt through the company to pay for it. The deal saddled Jones Group with $1.2 billion in debt, which meant over $170 million in interest expenses over the next four years, according to court filings.
Following the Jones Group purchase, Sycamore acquired three of Nine West's four subsidiaries for its direct ownership, at what creditors' lawyers said was a below-market rate, and sold the units over the next three years at a profit of hundreds of millions of dollars.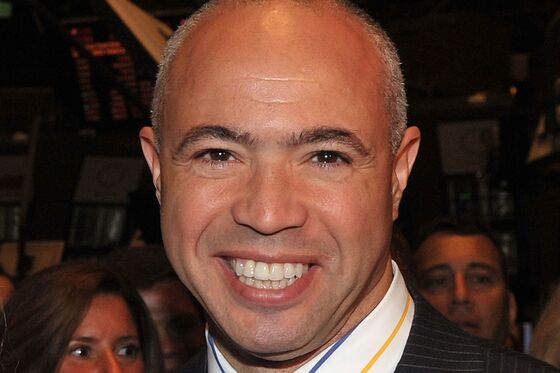 Creditors said that during the bankruptcy, Sycamore co-founders Stefan Kaluzny and Peter Morrow got so frustrated with litigation that they used another Sycamore portfolio company, Belk Inc. department stores, to hurt struggling Nine West by no longer doing business with the shoe seller, according to court filings.
Taken alone, any one of Sycamore's tactics in the Nine West case might qualify as a typical private equity play, said Edith Hotchkiss, a professor of corporate finance and restructuring at Boston College. Yet the number of conflicts in the case of Nine West was out of the ordinary, she said.
"Reputation matters a lot," Hotchkiss said. "Why would Sycamore be so aggressive at the potential expense of their reputation going forward?"
Aeropostale Inc. was another Sycamore portfolio company to file for Chapter 11 protection. The clothing chain accused Sycamore of driving it into bankruptcy to facilitate an inexpensive takeover.
Former Aeropostale Chief Executive Officer Julian Geiger said in court papers that in a 2013 conversation about naming him to Aeropostale's board, Kaluzny told Geiger to "do nothing" and "just observe" because "his plan was to let Aeropostale deteriorate so that he could buy the company in bankruptcy."
Sycamore denied those claims and a judge ultimately dismissed them. Sycamore did go on to bid on Aeropostale in bankruptcy, though the retailer got a better price elsewhere.
In 2017, creditors who financed Sycamore's 2013 leveraged buyout of clothing retailer Hot Topic Inc. sued the private equity firm. They said Sycamore spun off and then bought a Hot Topic subsidiary, Torrid Inc., for a fraction of its true value.
"Private equity firms are all pretty aggressive these days," said Stephen Lubben, a professor of bankruptcy and corporate finance at Seton Hall University School of Law. The fact that it's been a year since the previous settlement suggests the creditors "have at least done some research and it's not going to be easy to get rid of this case."