U.S. Stocks Rise to Record; Treasuries Advance: Markets Wrap
(Bloomberg) -- U.S. stocks rose in to a record in thin post-holiday volume as investors assessed valuations with pandemic still raging in parts of Europe and the U.S. Oil retreated amid rising tensions among OPEC+ members.
The S&P 500 closed at an all-time high after rallying 11% in November. Trading volume was only 60% of the average over the past year. The Nasdaq 100 Index jumped 0.8%. The stock market closed at 1 p.m. in New York, while bond trading ends an hour later. Treasuries advanced and the dollar headed for a second weekly decline.
"If you start looking out over the horizon, there are a lot of things that have lined up incredibly well," said Mark Stoeckle, a Boston-based fund manager at Adams Funds with $2.5 billion of assets. "You have the vaccines, you have a plan to get them out, you've got incredibly low interest rates for likely a very long time."
The Stoxx Europe 600 index edged higher. The dollar weakened versus major peers. The 10-year Treasury yield slipped below 0.84%.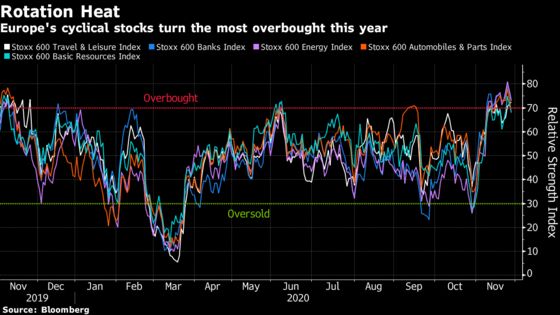 Global stocks are on track for the best month on record, up 13%, and that's lifted valuations to near the highest in about 20 years. Still, sentiment remains fragile as the virus toll continues to rise in Europe and the U.S., while economic recoveries wobble. Investors are pinning their hopes on a swift rollout of vaccines, but the logistical challenges are considerable.
"To see whether the market will continue to have legs we will have to have confirmation of those vaccine hopes," Nannette Hechler-Fayd'Herbe, Credit Suisse's chief investment officer for international wealth management and global head of economics and research, said in an interview with Bloomberg TV. "So very quickly now we want to see approvals, we want to see production outlooks as far as the vaccines' broader distribution is concerned."
Political clarity has also driven risk assets this month, as President-elect Joe Biden continues his transition to power. President Donald Trump said he'll relinquish power if the Electoral College affirms Biden's win, but he signaled he may never formally concede defeat, and may skip the Democrat's inauguration.
In China, data showed profits at industrial enterprises surged at the fastest pace in a single month in almost nine years in October, a further sign the country's economic recovery is gathering pace.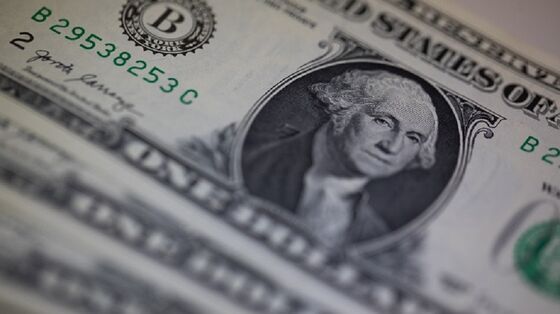 Here are the main moves in markets:
The S&P 500 climbed 0.3% at 1 p.m. in New York.
The Stoxx Europe 600 index added 0.4%.
The MSCI Asia Pacific Index rose 0.2%.
The MSCI Emerging Markets Index rose 0.1%.
The Bloomberg Dollar Spot Index fell 0.2%.
The euro rose 0.3% to $1.1955.
The British pound lost 0.3% to $1.3313.
The yen was at 104.24 per dollar, up 0.2%.
The yield on 10-year Treasuries four basis points to 0.84%.
Germany's 10-year yield was little changed at -0.59%.
West Texas Intermediate crude decreased 0.7% to $45.38 a barrel.
Gold futures fell 1.2% to $1,790 an ounce.