Archegos Stocks Rise as Traders Shrug Off Fresh Block Trades
(Bloomberg) -- Stocks tied to the Archegos Capital Management blowup ended the session higher on Tuesday as investors brushed news that Credit Suisse Group AG unloaded more than $2 billion of the shares in the latest block trades stemming from the liquidation of Bill Hwang's fund.
ViacomCBS Inc. erased early losses and gained 3.4%, Vipshop Holdings Ltd. rose 5.8% and Farfetch Ltd. 4.7% on Tuesday after the Swiss bank was said to have unloaded shares. Credit Suisse also advanced 0.9% in U.S. trading after rising earlier in Zurich, even after the bank said it will take a 4.4 billion-franc ($4.7 billion) writedown tied to the implosion of Archegos. The S&P 500 Index fell 0.1%.
Shares of companies involved in earlier block trades totaling more than $20 billion have had a rocky ride after Hwang and his private investment firm became the center of one of the biggest margin calls of all time. A basket of equally weighted shares linked to the fund has slumped more than 30% since hitting a peak on March 22, according to data compiled by Bloomberg.
"The aftermath of the Archegos Capital meltdown appears to be mostly priced in," said Edward Moya, senior market analyst at Oanda Corp. "Prime brokerages will have to deal with further regulatory reviews and greater transparency may end up being required to avoid family offices from circumventing federal security laws. The worst from the Archegos Capital blowup should be behind us."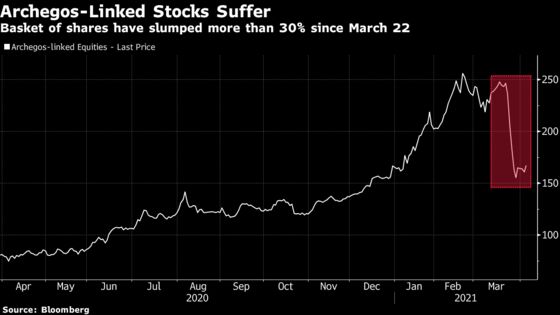 The cascade of trading losses has reverberated from New York to Zurich to Tokyo and beyond as banks tallied their exposure to the massive unwinding of leveraged equity bets by Archegos. Last month, giant block trades were initiated by Goldman Sachs Group Inc. and Morgan Stanley after Archegos failed to meet margin calls. That left Nomura Holdings Inc. and Credit Suisse facing potentially significant losses.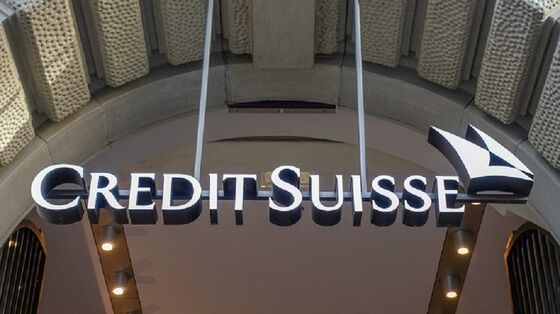 About 34 million shares in ViacomCBS were offered on Monday, 14 million shares of Vipshop and 11 million shares of Farfetch. That's only a fraction of the size traded by banks at the end of March.