An Indonesian Company Is Feeling the Pain of Ghosn's Arrest
(Bloomberg) -- The impact from the arrest of Nissan Motor Co.'s Chairman Carlos Ghosn has spread all the way to Indonesia.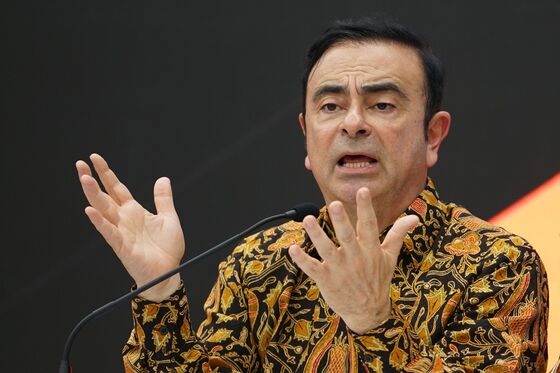 Shares of PT Indomobil Sukses Internasional, which distributes Nissan cars in Southeast Asia's biggest economy, posted a 7 percent decline in two days, the biggest such drop since Sept. 6, as uncertainty surrounds the world's largest car alliance.
In April 2017, Ghosn told Bloomberg Television that Nissan and Mitsubishi Motors Corp. aimed to at least double their market share of 7 to 8 percent in Southeast Asia. Both Japanese companies had started sharing logistics in the Asean region and Mitsubishi Motors may use its new multipurpose vehicle platform to supply products to Nissan in Indonesia next year.
Ghosn was arrested on suspicion of breaking the Financial Instruments and Exchange Law, and the alleged offense may carry a sentence of up to 10 years, according to the Tokyo District Public Prosecutors Office. The alleged offense is even more serious than insider trading, said Shin Kukimoto, deputy chief prosecutor at the office.
With Ghosn's arrest, investors are concerned about the outlook for Indomobil. The Indonesian introduction of the Nissan Grand Livina model, based on the Mitsubishi Xpander, could be delayed amid the current turmoil, according to Andrey Wijaya, an analyst at RHB Sekuritas Indonesia.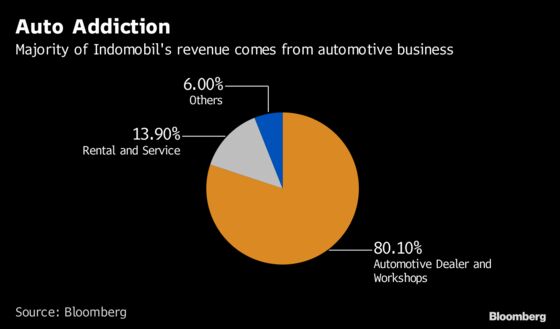 "Indomobil is expected to offer the new Grand Livina in the first quarter and investors have been expecting the new model could boost sales at Indomobil," Wijaya said.
More than 80 percent of Indomobil's revenue this year comes from the automotive business. The company also distributes other car brands including Suzuki Motor Corp. and controls at least 11 percent of the domestic market share, according to data from Indonesia's automotive industry association.