An Angry Michael Novogratz Reflects on New York City Unrest
(Bloomberg) -- Michael Novogratz isn't necessarily someone you want to hear from right now on racial justice in America, as Michael Novogratz is quick to tell you.
He's white, fabulously rich -- a middle-aged hedge-fund type, son of Princeton, who lives in a TriBeCa lair he bought from Robert De Niro.
But few on Wall Street have spent more money than Novogratz in recent years to try to combat racism and criminal injustice. All told, he's pledged or given about $35 million.
Which is why, even from his perch atop the pinnacles of American privilege, the crisis convulsing the nation seems so dire. Money isn't enough: after the death of George Floyd, he wants to see a national registry for abusive police officers.
"It's impossible for a white person to understand what it means to be a black man," Novogratz, 55, said. "I've been a drinker, a carouser, a troublemaker for over 50 years and I've never once felt threatened by a cop," he said. "This is why it's so difficult right now. It's a mess."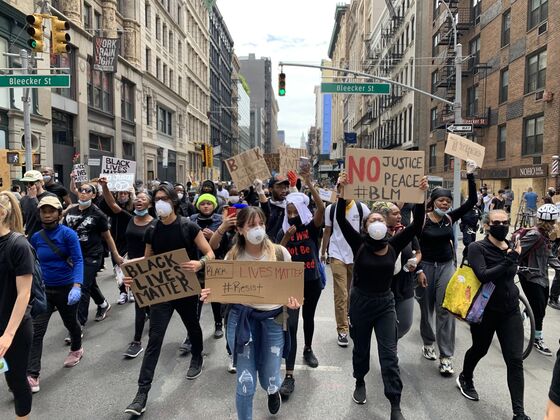 Like much of America, Novogratz, the CEO of Galaxy Investment Partners, has spent days following the protests. And like many others in finance, including the heads of Goldman Sachs Group Inc. and Bank of America Corp., Novogratz has issued statements on the unfolding events. Novogratz, a frequent user of Twitter, though is unusually outspoken, even radical in his criticisms of politicians and proposed solutions.
"One way I contribute is speaking up -- by not being scared to go public with things," he said.
He's long been part of a social circle of mostly hedge fund managers (he was one before founding Galaxy) who've focused on poverty in New York. He wrote his college thesis on race, income distribution and consumption, and spent time in the army, which he calls "one of the greatest integrators in America."
But he said he really got to know the criminal justice system when he became chairman of the Bail Project in 2017, which works to help people not yet convicted get out of jail. He said he came to the group after making a lot of money in ethereum, a cryptocurrency, and buying a private jet. He decided to give away an equal amount of money so he wouldn't feel guilty about the Gulfstream G5.
"That was when I said, 'I'm going to be chairman? I better understand the puzzle,"' he said. "I hired a guy, and we systematically met with just about everybody in the field. I've visited seven or eight prisons, and the more you look into it the more angry you get. It is unjust, uneconomic, it's unfair, it strips people away of their dignity. It retraumatizes people."
Novogratz is frustrated about recent events, including the destruction in New York.
On Sunday night, Novogratz was at home in TriBeCa. The family celebrated his son's graduation from Princeton and the day passed peacefully.
"I was hoping we'd got through the worst of it, and then I heard helicopters at around 10," he said.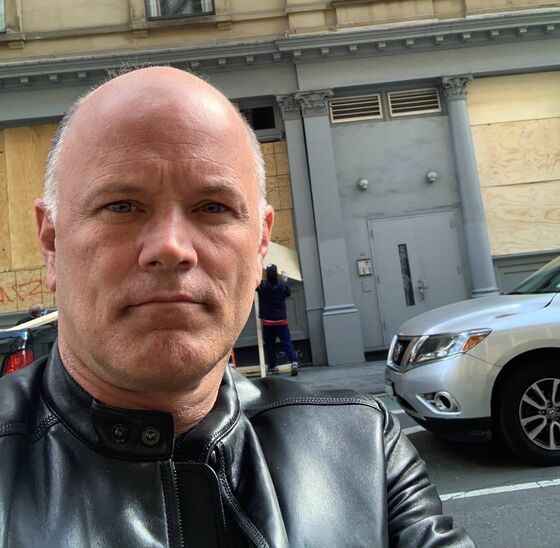 Novogratz woke up Monday and on his way to work saw first-hand what the looters had wrought.
He stopped and talked to three different groups of the NYPD on his walk to the office.
"They were all nice guys, they were exhausted, they'd been there since last night," Novogratz said. "They said it was frustrating."
On his way home after work, the streets looked different: stores were boarded up, broken glass and debris removed.
"Rich neighborhoods get cleaned up fast," he said.
The next night looting had spread to midtown. President Trump had commented on the unrest and protesters had been cleared from a park in Washington prior to a photo in front of a burned church.
"I went to bed angry, I woke up angry." On Tuesday afternoon, he marched up Broadway into Washington Square Park.
He was struck by how much the city is a "powder keg" and how much this moment feels like a reckoning.

"Let's end the argument is there systemic racism in America, the point has been made," he said.
The question now is what to do it about it, he said.
Novogratz said he's been steering people to support the Center for Policing Equity run by Phillip Atiba Goff. The group sets up dashboards for police departments and works with police chiefs to show how their officers behave and how the departments function, and then offer suggestions to make them more efficient and less biased.

Novogratz, who describes himself as center left, also supports setting up a national registry of bad cops. That way an officer fired for excessive roughness can't get a job in another state.

"One strike, you're out," he said. "It would be symbolic -- but also practical."