An $85 Billion Fund With Decades of Alpha Sees No Cause for Fear
(Bloomberg) -- The trade war, fear of a slowdown in China, and political chaos over Brexit -- none of those keep David Polak awake at night.
The 59-year-old Capital Group Cos. investment director responsible for the New Perspective Fund, which manages about $85 billion across all its iterations, says the fund's managers are quite optimistic about the prospects for global markets, and see no reason to sell the technology and internet stocks that are some of the fund's biggest holdings.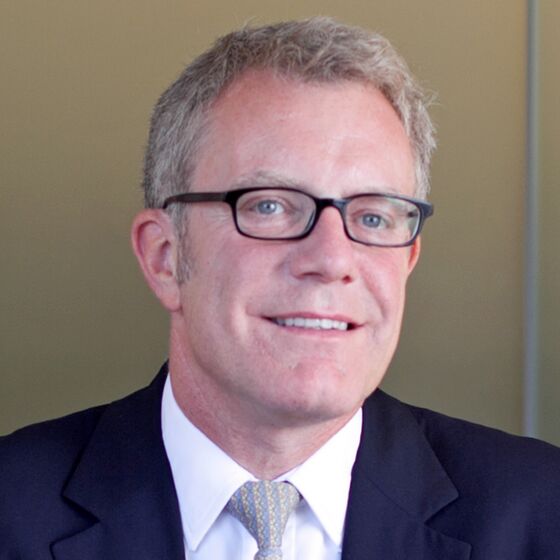 The New Perspective Fund, which invests in multinational companies, has cash levels of 5 percent, near the lowest in a range from just under 4 percent to about 12 percent over the past 20 years. The fund retains Amazon.com Inc. as its top holding, and has been buying more shares of Facebook Inc., even though both companies tumbled in the fourth quarter of 2018.
"The portfolio managers are quite constructive about the markets and the opportunities we see," Polak said in an interview during a visit to Singapore.
The trade war between the U.S. and China is a strategic issue that will probably take decades to play out, according to Polak. But it's moving toward a resolution in the short term, because both sides have reasons for wanting that outcome.
On China's slowdown, the balance of opinion among the fund's seven money managers is that China's economy will "come out stronger" as a result and there will be fewer imbalances. "Over the long term, we're quite constructive about China," he said. "The question is how you get there."
And Brexit is "less of a big issue for a multinational portfolio," he said. What's important is to pick stocks that have the flexibility to manage their supply chains successfully no matter what the path the U.K. takes.
The New Perspective Fund has delivered annualized returns of 13 percent, before fees, since its establishment in 1973, compared with an 8.3 percent gain for its benchmark, according to Polak. More recently, the fund has hit harder times: it lost 10.2 percent in the 12 months ended Jan. 31.
Amazon.com, its biggest holding, fell 25 percent in the last quarter of 2018. Facebook, another large position, lost 20 percent, while Netflix Inc., another holding, sank 28 percent. The companies have rebounded since late December.
"We continue to like the stock for the very long term," Polak said of Amazon. On Facebook, "the company's steps to improve privacy, to more closely monitor what third parties were doing with their ability to interact with their database, we felt that that was making it a better company," he said. And the fund is confident on Netflix because of the company's "potential to grow into a very large addressable market," he said. "Taking it together, we still feel very constructive about these companies."
The New Perspective Fund is also sticking with one of its more controversial investments, its position in Tesla Inc. It says it pays attention to developments surrounding Chief Executive Officer Elon Musk, including the recent report that the billionaire is facing a new round of regulatory scrutiny for tweets about Tesla. But on balance, Polak says, investors at the fund believe Tesla has a good chance to be "the dominant battery company at a time when you're seeing a massive evolution toward electronic vehicles."
One tech stock that the fund isn't as keen on is Apple Inc. The reasoning, according to Polak, is that Apple is a "single-product" company that could be vulnerable to the slowdown in China. "It's an excellent product, but it's still a single product," Polak said of the iPhone. It's better, he says, to buy shares in the companies making the components, rather than trying to pick the winner among the phone makers.
The New Perspective Fund relies on the absence of a single star fund manager, so it doesn't have the succession risk that besets other funds. As well as the portfolio managers, analysts make 20 percent of the fund's stock picks, which means there is a broad swathe of people deciding on investments.