After Rate Hikes, Philippine Central Bank Sees Prices Easing
(Bloomberg) -- It's time for the Philippine central bank to take stock of this year's interest-rate increases amid prospects of lower rice costs and stable fuel prices, according to Deputy Governor Diwa Guinigundo.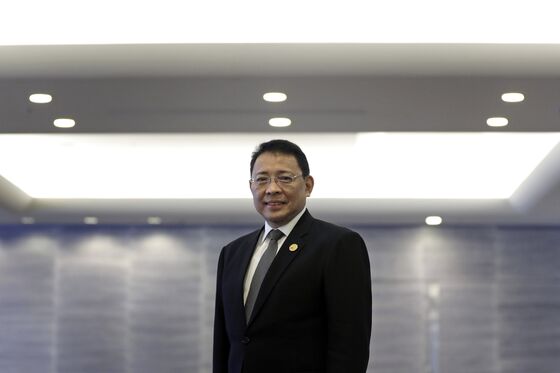 "Price expectations will go down in two to three weeks; they will significantly go down," Guinigundo said in an interview on Thursday after the central bank raised the key rate by a quarter-point for a total of 175 basis points this year.
Guinigundo, who has spent the last 13 years of his four decades in the central bank as deputy governor, expects consumers and the market to be less worried once they realize that prices are no longer accelerating as fast as they used to. This gives the monetary authority "the flexibility to digest the recent rate hikes," he said, signaling policy makers could pause.
Bangko Sentral ng Pilipinas on Thursday predicted inflation will return to the target range of 2 percent to 4 percent next year after breaching the goal this year. Inflation was 6.7 percent in October and September, the fastest pace in nine years.
"We have a study that shows that the inflation forecast of the Bangko Sentral drives the inflation expectations of the market," Guinigundo said. "When the market realizes that inflation peaked in September and started going down in October (month-on-month), they will be convinced that inflation will be within target in 2019 and 2020, it can bring down expectations back to target."
A legislation that will remove caps on rice imports is likely to be enacted this year and the fuel tax increase in January was suspended. Both measures are forecast to trim almost 1 percentage point off inflation, he said.
The peso rose a fourth day on Friday and is set for its sixth week of gains. The Philippine Stock Exchange Index climbed as much as 2.3 percent. Bangko Sentral will next hold its policy meeting on Dec. 13.