After Emerging-Market Rout, Investec Ready to Start Buying Again
(Bloomberg) -- Investec Asset Management, which oversees $36 billion in emerging-market fixed income, is ready to get back into the market after reducing risks at the start of the year.
The trade tensions between the U.S. and China will remain a concern but it won't come to a point where U.S. President Donald Trump will risk a global slowdown, said Werner Gey van Pittius, co-head of emerging-market fixed-income at Investec, with $145 billion in total assets.
Egypt's turnaround story as well as Malaysia under a new government make their assets attractive, while Argentina, with the currency now closer to fair value and because it's backed by a $50 billion IMF package, offers opportunities, he said.
"It might not be the absolute low in the market, but what we do know is that fundamentals and valuations stack up for the asset class," London-based Gey van Pittius said in an interview in Singapore. "Global growth is fine and if all else were equal we'd have a rip-roaring bull market of old right now."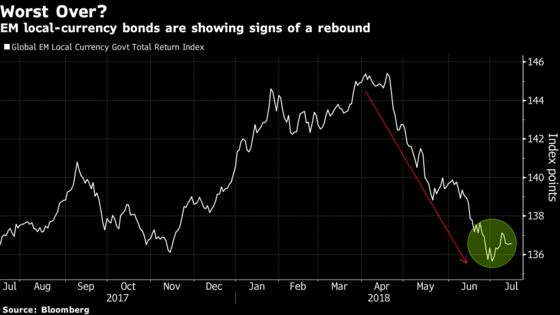 Emerging-market assets have shown some signs of stabilization this month amid easing of trade tensions between the U.S. and China after equities and currencies suffered their worst quarters since 2015. The world's two biggest economies said they were open to resuming negotiations following Trump's threat on July 10 to impose a 10 percent tariff on $200 billion of Chinese imports in addition to the $34 billion that were slapped with duties.
The charts below highlight why valuations in emerging markets are attractive for Gey van Pittius: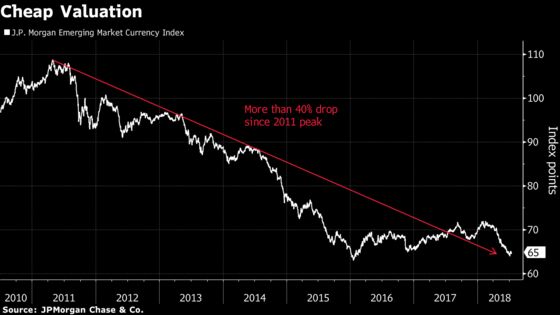 Balance of payments surpluses in a number of developing economies suggest that emerging-market currencies are cheap, he said. Their local-currency bonds offer "more value" relative to their dollar-denominated counterparts because recent strength in the U.S. currency will probably be short-lived.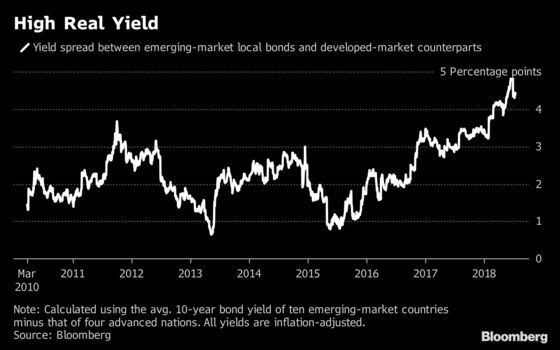 Emerging-market local bonds are offering a real-yield premium of more than 4 percentage points over developed-market government bonds. "We think there is value in emerging markets right now," he said. "That is a very healthy spread. That's toward the top end of the range."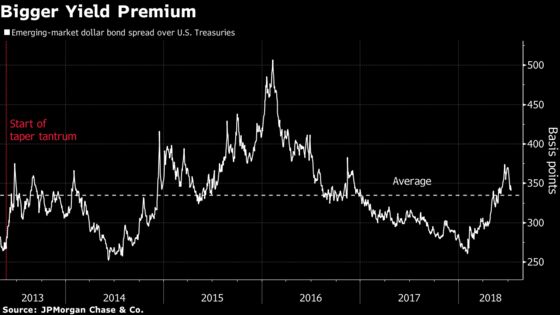 The yield advantage offered by dollar bonds of developing nations is now comparable to those in the selloff after the Federal Reserve signaled it would soon end its unprecedented quantitative-easing program back in 2013.
The International Monetary Fund kept its global forecast unchanged this week in the latest update to its Global Economic Outlook at 3.9 percent this year and next. However, if threatened trade barriers become reality, global output could drop below its projected level by 2020, IMF chief economist Maurice Obstfeld said.
Investec isn't alone in taking the sell-off as an opportunity to buy. Credit Suisse Group AG is positive on emerging-market currencies and bonds as it expects global economic growth to pick up and the dollar to weaken.
"It's a much better opportunity to buy," Gey van Pittius said. "The U.S. wants fairer trade going forward but the U.S. also doesn't want to engineer a global recession."