A Tumultuous Three Months at GAM Capped by CEO's Exit: Timeline
(Bloomberg) -- Swiss investment firm GAM Holding AG has been rocked by upheavals since the surprise suspension of a money manager in late July.
On Tuesday, the company parted ways with Chief Executive Officer Alex Friedman after losing almost half its market value in the past three months.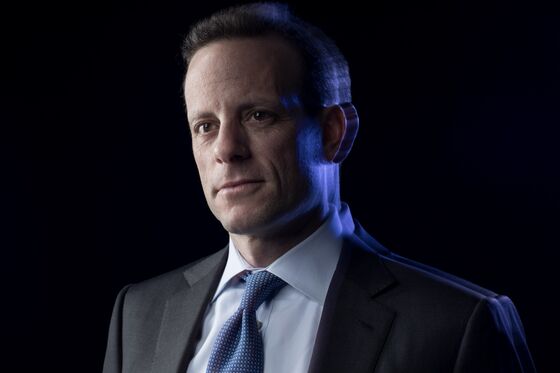 Here's a timeline of key developments leading to his departure:
July 31: GAM announces its decision to suspend star bond manager Tim Haywood, who was responsible for running the firm's second-biggest strategy. GAM said at the time that an investigation raised concerns with his risk-management procedures and record keeping.
Aug. 2: The firm freezes redemptions from Haywood funds with some 7.3 billion Swiss francs ($7.3 billion) in assets after a surge of withdrawals.
Aug. 6: GAM outlines alleged breaches by Haywood, including violations of the signatory policy and the firm's gifts and entertainment policy
Aug. 10: GAM says would liquidate nine funds previously managed by Haywood, a drastic move in the fund industry. The firm commits to a timeline and ensures fair treatment of all investors.
But the bleeding continues in the weeks following Haywood's suspension. Outflows spread to other funds managed by GAM following investors' concerns that the troubles will spill over to other parts of the business.
Sept. 12: GAM says it's tightening internal policies to stop employees evading controls, and reveals that an internal probe started in November 2017.
Sept. 25: Firm confirms that the suspension of Haywood was triggered by an internal whistle-blower and said it would protect the person's identity.
Sept. 28: GAM's former compliance head Natalie Baylis steps down after just four months on the job.
Early October: Bloomberg News reports that GAM has held informal talks with potential buyers for all or part of the business as it explores options to stabilize the firm.
Oct. 23: GAM says assets tumbled by more than one-fifth in its main investment management business, and management reiterates that it's exploring options to maximize value.
Oct. 24: The shares hit a nine-year low.
Nov. 1: Bearish bets by short-sellers rises to highest in 10 years.
Nov. 6: Friedman replaced by David Jacob, an industry veteran and GAM board member, who will run the business while the company scouts for a permanent successor.