A Rare Hostile Takeover Bid in Japan Signals Changing Times
(Bloomberg) -- It's shaping up to be Japan's first hostile corporate bid in nearly a decade, but could be a sign of things to come.
Descente Ltd., an Osaka-based maker of sports apparel, on Thursday said it opposed a tender offer from its biggest investor, trading house Itochu Corp. Descente asked its shareholders not to sell their shares to Itochu, which is attempting to gain greater control of the company and ultimately remove its management.
The remarks from Descente are the latest in a saga that's now shaping up to become a hostile situation between the two companies, who have had a business relationship for decades. Itochu is seeking to raise its stake to 40 percent, which would give it significant control of Descente, and last week offered shareholders a 50 percent premium for the shares.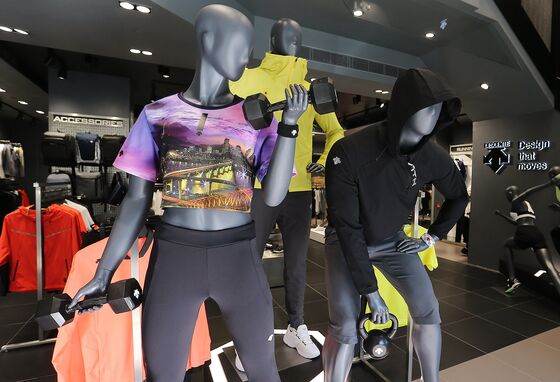 Outright opposition to a tender offer by an existing shareholder is rare in Japan, but it could become more common going forward. The country has been pushing corporate governance reforms to be more attractive to foreign investors, and the latest vocal opposition from Itochu towards Descente's management is a sign of that impact.
Shareholders have rarely used their power in Japan and certainly avoided making their disagreements public, said Zuhair Khan, an analyst at Jefferies. "But I think that era is ending, it is increasingly an era where shareholders will express their voice publicly, vocally," and will hold management teams accountable.
The last hostile takeover attempt in Japan happened in 2012, according to Bloomberg data. It was a failed bid from PGM Holdings for Accordia Golf Co., a deal that would've been valued at $1.8 billion.
Descente has said Itochu's bid will damage its corporate value, while the trading house has criticized the company's management decisions and lack of communication to shareholders. A spokesman for Itochu declined to comment on Descente's statement on Thursday, saying it had nothing further to add to its Jan. 31 announcement of the tender offer.
Itochu held about 25 percent of Descente for years before it started increasing its stake last summer to the 30 percent it now holds. Descente indicated it was put off by the bid, saying that Itochu hadn't approached it about the proposal in advance. Descente also said it was in preliminary talks with an unidentified private equity fund to go private.
Descente has risen more than 40 percent to 2,638 yen per share since the close on Jan. 30, a day before Itochu made its tender offer public.
"Itochu only needs to find 9.6 percent of shareholders willing to sell shares to them," Khan said. "It may be hard for Descente to prevent Itochu from buying up that stake."