A Lacrosse Pro Turned Hedge Fund Manager Goes All-In on Tech
(Bloomberg) -- A top hedge fund manager and former professional lacrosse player is betting that the roaring technology industry will continue to produce some of Canada's top performing stocks.
In Constellation Software Inc., Donville Kent Asset Management Inc. may have made its best bet yet. More than 10 years ago, the Toronto-based hedge fund began buying shares of the upstart software company. It paid off as Constellation grew to become one of Canada's largest software sellers, with a market value of about C$31 billion ($23 billion).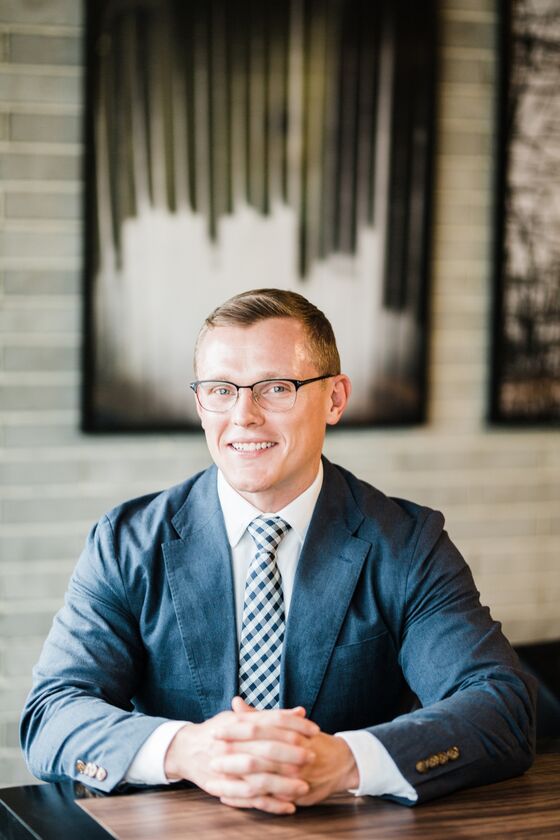 Constellation shares have gone up about 36-fold over the past decade, helping Donville's Capital Ideas Fund, which is managed by former Toronto Rock player Jesse Gamble and Jason Donville, generate returns of more than 17% annually since inception. Last year it ranked third among 62 hedge funds tracked by Venator Capital Management Ltd. in Canada, with a 19% gain.
"It's basically where there's profit and growth," Gamble said in an interview in Bloomberg's Toronto office. "That's where we're most excited about. And some within these small caps will be really big winners over the next five to 10 years."
Hedge funds are under pressure as investors revolt against high fees and lackluster performance. Fund closures have outpaced openings in a difficult fund-raising environment as many funds found themselves trailing the longest running bull market in history. Some marquee names, including billionaire Louis Bacon, have shut funds or returned client capital.
Globally, hedge funds suffered almost $98 billion in net outflows in 2019, the most in three years. Investors pulled more than $16 billion from the industry in December alone, capping a year that saw the longest stretch of monthly client withdrawals since the 2008 financial crisis, according to data compiled by eVestment.
Donville Kent is trying to buck that trend by staying small -- the firm oversees C$125 million -- and by investing in companies where it can get to know management. Meetings with executives are a key part of the hedge fund's investment process, Gamble said.
"The smaller the business, the more you need to be in front of them and be on top of them. We make sure that they speak our language," he said. "We've been meeting with these C$10 million, C$20 million market-cap companies quarter after quarter and we need to know that the management team is capable to compound that capital. We don't want to have to go on the board and help them do it."
While Gamble appreciates having access to management, Constellation is known for keeping its distance from investors: it doesn't hold analyst calls and Chairman and President Mark Leonard has scrapped writing annual letters. "He's just his own person and he's done extremely well," Gamble said.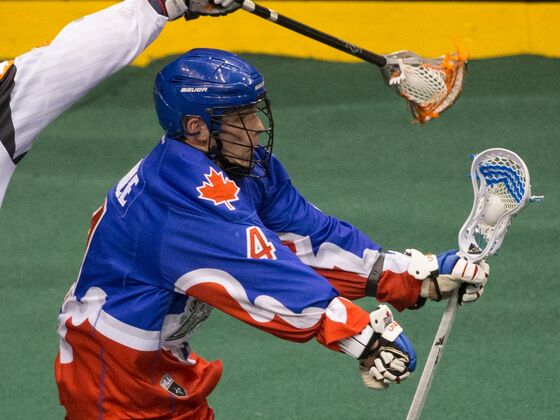 Now Gamble, who won a gold medal with Canada's national lacrosse team in the World Championship of 2014, is betting that companies including toymaker Spin Master Corp. and software companies Enghouse Systems Ltd., Sangoma Technologies Corp. and Vitalhub Corp. will be among the biggest gainers of the next decade.
Still, it is a bold wager. Valuations on fast-growing companies have been moving higher: After beating the market in all but two years over the last decade, growth stocks trade at a price-to-earnings premium relative to the broader market not seen since the dot-com era.
Gamble said his firm tries to get into growth companies early, targeting those that could benefit from having their multiples re-rated by investors as they mature into larger entities. The smaller they are, the longer the runway for growth, he said.
"There is a lot more to be optimistic about than pessimistic," Gamble said. "There will continue to be small businesses growing into large businesses, the compounding effect will continue to work its magic and tech is the best sector to be right now."
Donville intends to stay a small player in Canada's hedge fund market, despite having just restarted efforts to seek new clients. The asset manager employs six people. "The bigger you get, the harder it is to perform," said Gamble.
Hedge funds based in Canada posted an average 7.7% gain in 2019, the best performance in three years, according to Bank of Nova Scotia. That compares with a 9.2% gain globally, according to data compiled by Bloomberg.