A Hedge Fund Manager's Dream Just Crashed Into the Real World
(Bloomberg) -- Nicolai Tangen, the future chief executive of the world's biggest sovereign wealth fund, says he wishes he'd been a bit less extravagant.
In early 2018, the London-based hedge fund manager was planning what he hoped would be the event of a lifetime. Tangen compiled a list of attendees: the best and the brightest from the worlds of finance, politics and academia. He would call it, "Back to University."
The exclusive get-together, which took place in November in Philadelphia, has now triggered an investigation into how Tangen was chosen to run Norway's $1 trillion wealth fund.
Since a tabloid exposé of his Philadelphia event revealed a jet-set elite hobnobbing in ways most Norwegians could never afford, those who hired Tangen to manage Norway's savings have been ordered to explain how he'll handle his personal fortune as CEO, whether it's an issue that his current business relies on tax havens, and why his name never appeared on an official list of candidates.
The 53-year-old founder of AKO Capital LLP says he now wishes he'd toned things down somewhat.
"I don't regret the event," he said in a written response to questions. "But in hindsight, I see that I perhaps should have made it a bit less expensive."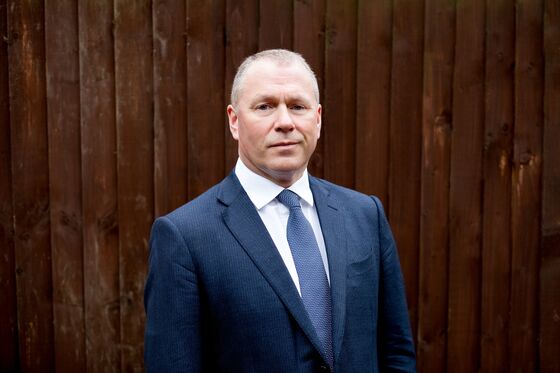 Tangen is due to start as CEO of Norway's wealth fund in September, when he'll replace Yngve Slyngstad.
"I really intend to have the job," Tangen said, "and very much look forward to starting."
Tangen said last month that becoming the CEO of the wealth fund would be a dream come true. The position, which requires that he move back to his native Norway, also comes with a huge pay cut. In fact, his new salary won't come close to covering the wealth taxes he faces in Norway. He says he'll "gladly" pay.
But Norwegians may struggle to regard Tangen as a public servant, after his Philadelphia shindig turned into something of a morality play. Some of Norway's top public figures who were invited have since been forced to apologize for indulging in such excesses. One of those attendees was Slyngstad who, in his own words, "really screwed up."
As one of the speakers in Philadelphia, Slyngstad accepted a flight back to Oslo on a private plane paid for by Tangen. The intention was to save time, rather than go via New York to catch a commercial flight on the fund's tab, which would have been in keeping with its compliance rules.
Slyngstad, who announced his decision to step down as CEO two weeks before heading to Philadelphia, has denied his participation in the November event played any role in Tangen becoming his successor. The central bank, which manages the wealth fund, says Slyngstad wasn't involved in the recruitment process.
Tangen, who aside from his career in finance boasts degrees in social psychology and art history (on top of being a qualified chef) says he's "sorry that some of the participants have received negative publicity." That apology "also applies to the oil fund and its outstanding leader Yngve Slyngstad." Tangen said he thinks things will "look different when all the facts are on the table."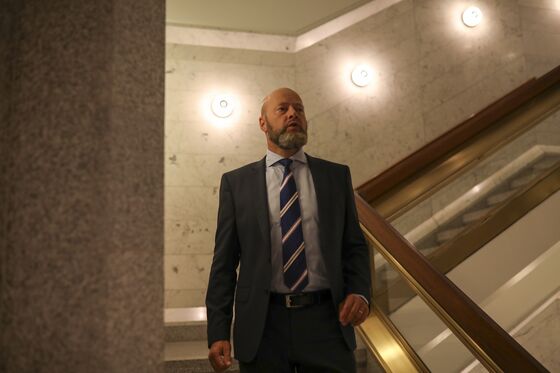 The affair has dominated Norwegian media, with union leaders and a number of left-leaning politicians voicing their outrage. They argue that a hedge fund manager used to calling the shots in his own jet-set lifestyle is the wrong person to become the guardian of Norway's collective wealth.
Norges Bank's Supervisory Council, the top watchdog for the wealth fund, has given the central bank until April 29 to answer a list of questions surrounding the recruitment process.
But others worry the furore might jeopardize an appointment that would be good for the fund and, ultimately, for Norway.
Knut Kjaer, the founding CEO of Norway's two-decade-old wealth fund and a current adviser to pension funds around the world, says it was a stroke of luck that someone as qualified as Tangen agreed to become the next CEO. (Kjaer was also among Tangen's guests in November. Though he's no longer a public official, he says he assumed the event was lavish enough to warrant declaring it as a gift in his tax returns.)
It was Kjaer who recruited Slyngstad 22 years ago, from insurer Storebrand ASA. With five degrees and a famously deep grasp of German philosophy, Slyngstad quickly distinguished himself as someone able to think in much broader terms than the average portfolio manager. After 10 years, he was the obvious choice to replace Kjaer as CEO.
Under Slyngstad, Norway's wealth fund tripled in size (measured in dollars) to become the world's biggest. One of his most famous moves was buying vast quantities of cheap stocks right after the financial meltdown of 2008 and 2009. That proved a game changer that ultimately helped turn the fund into the investing behemoth it is today, giving tiny Norway enormous clout on the global stage.
So when Slyngstad announced he wanted step down, Kjaer says he was genuinely worried that the fund might not be able to find someone as good.
"But then came the surprise," Kjaer said. "They found a global talent from the world of finance who speaks Norwegian and will be able to provide as professional leadership as Slyngstad."
Slyngstad has said he learned of Tangen's appointment just a few days before it was announced in March. He's since applauded the choice, arguing it's important that whoever gets the job has "one foot in Wall Street and one foot in Akersgata," a reference to Norway's finance ministry.
Espen Henriksen, an academic who used to work at the wealth fund, says it's important that the next CEO is the kind of person "who makes sure the organization chases every last dollar."
According to Henriksen, there's nothing to indicate Tangen has "done anything wrong." It's understandable to ask whether he's the right pick to run what's essentially a huge index fund, but Henriksen says he wonders whether it's the mere fact that Tangen is a hedge fund manager that's "creating reactions now, whether there's a culture that people aren't able to identify with."
Kjaer says he regrets that the focus in Norwegian media has been on the ostentation surrounding the November event, which took place at the Wharton School, Tangen's alma mater. The hedge fund manager spent about $3 million entertaining 150 guests for three days, including a private performance by Sting. Video footage of the concert shows financiers bobbing up and down to the music as they sing along to 'An Englishman in New York.'
Norway's wealth fund has since said it wants to reimburse Tangen for the cost of Slyngstad's flight.
The outgoing CEO recently reflected on how quickly a person's circumstances can change. "I've tried to build trust over many years," he said. "Then you do something wrong, and you need to start over."
The Time Line:
May 2018 -- Tangen sends out invitations to his Philadelphia event.
October 2019 -- Slyngstad announces his decision to step down as the wealth fund CEO.
November 2019 -- Tangen's Philadelphia event takes place, with Slyngstad among the guests.
December 2019 -- Tangen says he was contacted by recruiters on behalf of the fund.
February 2020 -- wealth fund publishes list of candidates to replace Slyngstad. Tangen isn't among them.
March 2020 -- wealth fund announces that Tangen will replace Slyngstad.
April 2020 -- VG newspaper publishes expose of Tangen's Philadelphia event, including details of Slyngstad's controversial flight back to Oslo.
April 2020 -- The Supervisory Council of Norges Bank calls an emergency meeting to investigate the circumstances surrounding Tangen's recruitment. Norges Bank, which manages the wealth fund, has until April 29 to respond.