A $90 Billion Swedish Investor Says He Won't Touch Hedge Funds
One of Sweden's biggest pension funds says there's no case for using hedge funds given the cost they represent in the current environment.
Alecta, which oversees about $90 billion in assets from its headquarters in Stockholm, prefers to do all its investing in-house.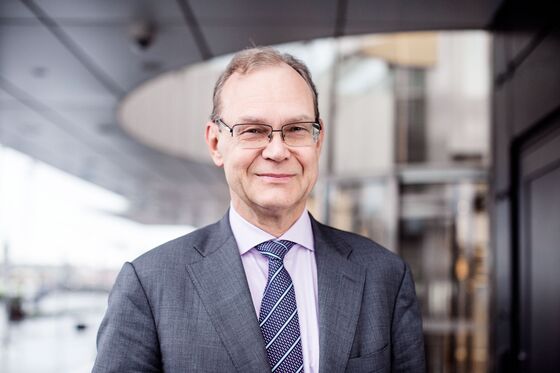 Hans Sterte, the chief investment officer of Alecta, calls hedge funds "expensive black-box investments." They're "not for us," he said.
"Investors haven't been paid well in the hedge fund asset-class for a long time now," he said in an interview. "I know there are funds that are doing a great job, but they are usually closed and can't provide us with sufficient volumes to make a difference to our returns."
The stance is a familiar one among Nordic pension funds, where chasing returns in an ultra-low interest-rate environment has forced the industry to keep costs as low as possible. Meanwhile, hedge funds have failed, on average, to deliver the kinds of returns that would justify paying the fees they demand.
Read More: Denmark's $125 Billion ATP Fund Hits Jackpot on Investments
"Our style is old school as we still have in-house analysts," Sterte said. "It's a very concentrated portfolio. We have about 360 billion kronor ($38 billion) invested in 100 equities. The 30 largest holdings are half of the equity portfolio."
Sterte, who has held positions at Sweden's Finance Ministry and central bank, says Alecta is keen to buy more infrastructure, real estate and forestry assets. The fund doesn't need outside help to generate returns with this strategy, but he said that infrastructure "is getting expensive, as so many want to invest in it." He says private equity, as an asset class, is "far too expensive."