A $570 Billion Pension Fund Eyes Hiring Spree Amid Equity Rout
(Bloomberg) -- South Korea's National Pension Service is looking at boosting alternative investments abroad as weak returns domestically and slumping stock markets globally are forcing the world's third-largest pension fund to seek higher yields.
The pension fund, with $570 billion in assets, also aims to bolster investment portfolio performance by doubling the number of fund managers and raising their pay, the pension's chairman Kim Sung Joo, said in an interview with Bloomberg.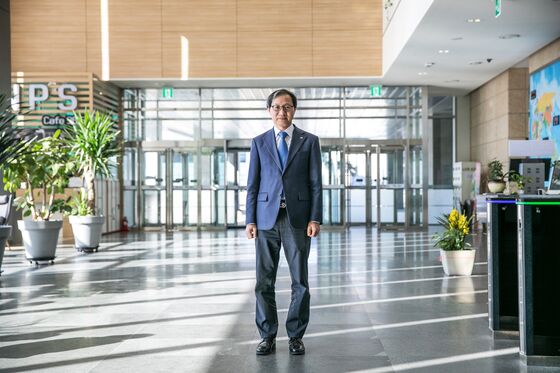 With assets projected to exceed $1 trillion within the next few years, a boost in size of its investment team to at least 500 fund managers is necessary, he said. That would be up from 231 currently. The NPS is also planning an organizational change for alternative investments, creating three divisions based on asset classes: infrastructure, private equity and real estate, Kim said. It is currently organized by domestic and overseas investments.
At the moment the yield-improvement plan is just that for Kim as the pension fund is overseen by the country's health ministry and must appeal to the National Assembly for any major revamp or hiring moves.
"Every night, I dream of hiring talented people," said Kim, who took the helm of the country's biggest pension a year ago. "I am vigorously discussing with the government and the assembly for the authority to decide the employment of fund managers and set the level of salaries by ourselves."
Currently a typical NPS fund manager handles about $2 billion in assets compared to an average of about $1 billion for pension fund managers in other countries, he said.
There is some urgency to Kim's appeal as the total annual returns for 2018 are expected to be at about 2.2 percent, the worst since 2011, with the benchmark Kospi slumping about 15 percent this year.
While total assets are estimated to rise to 1,778 trillion won ($1.57 trillion) by 2041 -- the fund will begin to decrease in 2042 and run out by 2057, according to the country's health and welfare ministry. Nearly 22 million private-sector and self-employed workers contribute to the fund, but that number will begin to decline with a negative birth rate and growing elderly population.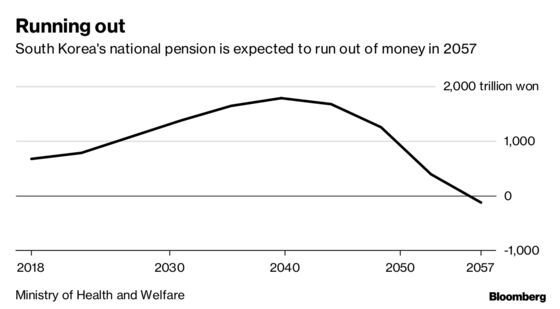 In the midst of falling returns in Korean markets and a rout in global equities this year, the fund is focused on hiring more foreign fund managers for alternative investments, such as the deal for Goldman Sachs Group Inc.'s office in London this year, Kim said. The NPS is currently investing about 10.7 percent of its assets on alternative investments with an aim to increase it to 15 percent by the end of 2023.
"We really tried to hire foreign fund managers for our overseas offices," Kim said. "It was so difficult to do that --- we have to pay at least $1 million for a fund manager with five-year career, but we can't. About $300,000 is probably our maximum."
Kim defended the relocation of NPS headquarters from Seoul to Jeonju, a mid-sized city about a three-hour drive south of the capital. Critics have blamed the move for triggering an exodus of fund managers. More than 85 fund managers have left NPS since the relocation, and 47 positions were still to be filled at the end of October.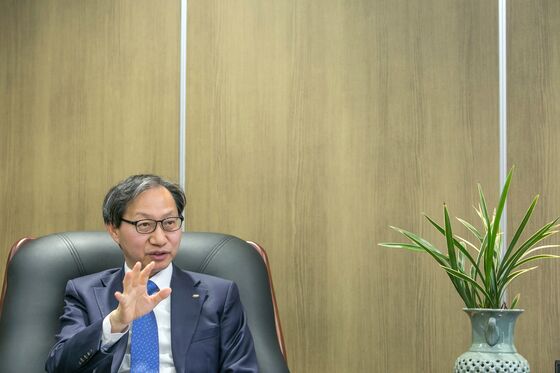 Kim pushed the relocation when he was a lawmaker representing the city in the National Assembly. He has argued that NPS would work well distanced from Seoul, pointing to Warren Buffett and his investment decisions being made far from Wall Street in Omaha, Nebraska.
"Our target for investment are global assets, not those in Seoul," Kim said. "We aim to give more responsibility and authority to overseas offices."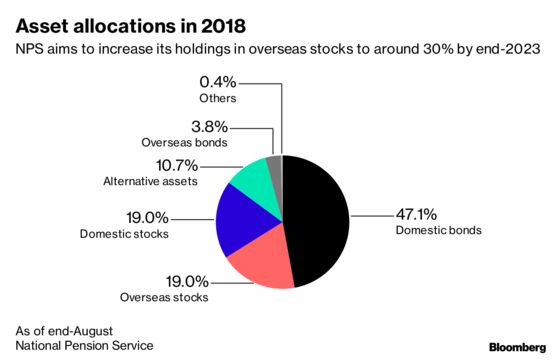 A key issue for domestic stock investment is shielding the fund from political pressures, Kim said, referring to the controversial merger of Samsung C&T Corp and Cheil Industries Inc., which resulted in the arrests of the NPS' former chairman and chief investment officer along with Samsung Electronics Vice Chairman Jay Y. Lee.
"There's no reason for the pension fund to consider political factors for investment," he said. "My job is, as CEO, to explain and cope with misunderstandings or fake news surrounding the NPS so that fund managers can focus on long-term investments."