'Billions' Fictional Fund Manager Axelrod Gets His Own Slot Machine
(Bloomberg) -- Bobby Axelrod, the fictional hedge-fund manager in the Showtime series "Billions," is getting his own slot machine -- something Gordon Gekko could only dream of.
The game from Aristocrat Leisure Ltd. and CBS Corp. will feature a multisite progressive jackpot that could pay out up to $500,000, according to a statement Wednesday. It will be unveiled at the Global Gaming Expo, the casino industry trade show that begins Oct. 8 in Las Vegas.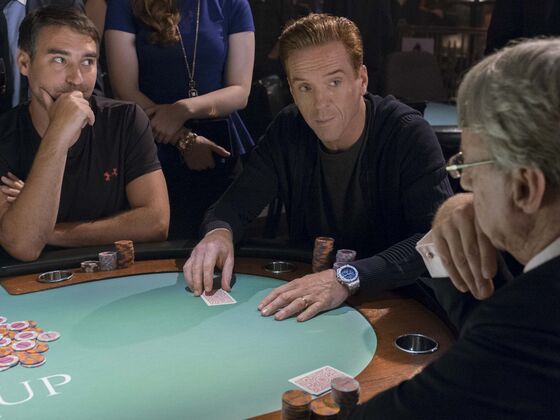 The TV program, heading into its fourth season, stars Damian Lewis as the fictional money manager who duels constantly with federal prosecutor Chuck Rhoades, played by Paul Giamatti.
While the slot-machine industry has licensed movies and TV shows for decades, manufacturers and casinos often opted for older titles that appealed to the typically more mature players on casino floors. "Wheel of Fortune," based on the 35-year-old game show, remains among the most-popular machines. But lately manufacturers have grabbed newer titles to target younger players, like "The Walking Dead" and "Game of Thrones."