European Stocks Dip as Miners to Automakers Slump on Trade Woes
(Bloomberg) -- European equities retreated at the open as automakers and miners fell amid renewed concerns about the escalation of trade tensions between the U.S. and China.
The Stoxx Europe 600 Index was down 0.2 percent. Hennes & Mauritz surged 8.6 percent after sales beat the highest analyst estimate. Glencore dropped 1.8 percent while Daimler was down 0.9 percent.
European stocks had their best week since the end of July last week amid optimism that the U.S. and China were negotiating trade conditions. However, concerns are back on the table after people familiar with the matter said U.S. President Donald Trump gave his aides instructions to proceed with more tariffs, and China is now considering declining the Trump administration's offer of trade talks later this month.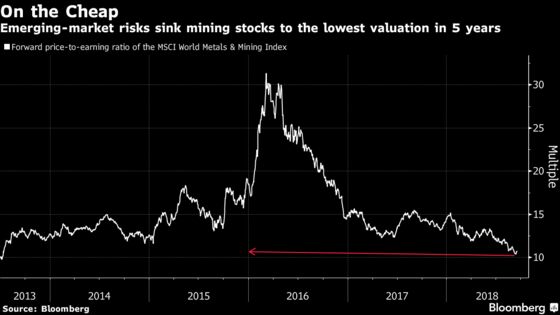 "The trade discussions between the U.S. and China remains the main topic," said Ulrich Urbahn, head of multi-asset strategy and research at Joh Berenberg Gossler & Co. KG in Frankfurt. "In particular, how China reacts (they are considering declining the offer to talk). Apart from this, the Brexit newsflow is important."
European leaders gather in Salzburg, Austria on Wednesday to try to unlock talks which have stalled for months over how to prevent the return of a hard border on the island of Ireland after Brexit.