Malaysia Expects to Recoup Half of 1MDB Funds If 'Very Lucky'
(Bloomberg) -- Malaysia is paring expectations for how much funds it can recoup from 1MDB, with Finance Minister Lim Guan Eng saying the country would be "very lucky" to get back just half.
"We want to get as much as we can but the reality is you can't get the actual amount," Lim said to reporters in Hong Kong, adding that the government can "realistically" recover 30 percent.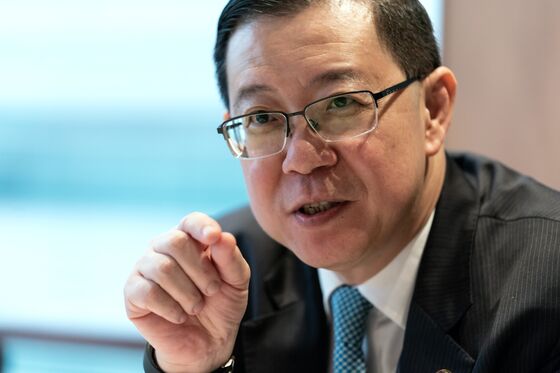 Prime Minister Mahathir Mohamad has set himself a target of recouping $4.5 billion that he said was squandered through the troubled state fund. Lim didn't clarify if his 30 percent expectation refers to Mahathir's target as the estimate of the full amount of lost assets.
Investigators in at least 10 countries are trying to map the numerous complex transactions spanning the globe that Swiss Attorney-General Michael Lauber called a "Ponzi scheme." That underscores the difficulty in crossing national borders to locate and claim assets funneled from the state investment fund, whose full name is 1Malaysia Development Bhd.
Malaysia is seeking to expedite the sale of a $250 million yacht seized as part of a U.S. Justice Department probe into 1MDB, while looking to bring back a $35 million jet parked in Singapore. The neighboring city-state has seized S$240 million ($175 million) from bank accounts and properties linked to the Malaysian fund.
The burden of shouldering the 1MDB's debt has inflated the government's debt and liabilities to exceed 1 trillion ringgit ($241 billion), Lim said. He has had to reduce spending including by canceling multibillion-dollar transportation projects and delaying election pledges until after Malaysia has reined in its debt.
"It is still a mammoth task to fix up our fiscal situation but I think we are getting there," Lim said. "I am willing to be the most unpopular finance minister in Malaysian history."