The Best Performing Crypto Is the One That's the Biggest Joke
According to OnChainFX, a site that tracks cryptocurrencies, only one coin has seen major gains over the last 30 days, and it happens to be the one that's the biggest joke of all: Dogecoin. The coin, which was introduced in 2013 as a play on the once popular Doge meme, has surged over 160 percent in about a month.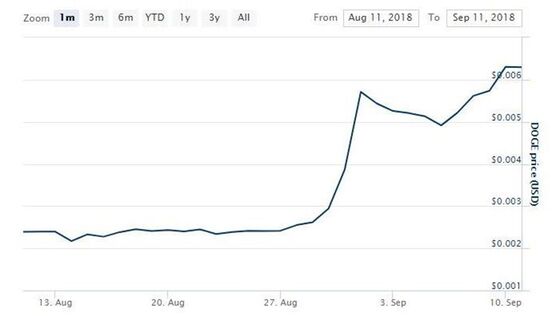 While that may seem like a poor reason to bid up the price of a joke, the ongoing interest in crypto ETFs demonstrates that the ease with which one can access a given coin may be the closest thing there is to "fundamentals" in the space. The easier a coin is to buy and trade, the more money can go into it.