Goldman's Crypto Know-How Sought by Huge Korean Investor
(Bloomberg) -- It's one of the last big money managers you'd expect to take an interest in cryptocurrencies.
But Korea Post, which oversees $112 billion and is run by the same South Korean government that warned virtual currencies might corrupt the nation's youth, is trying to learn more about the nascent market.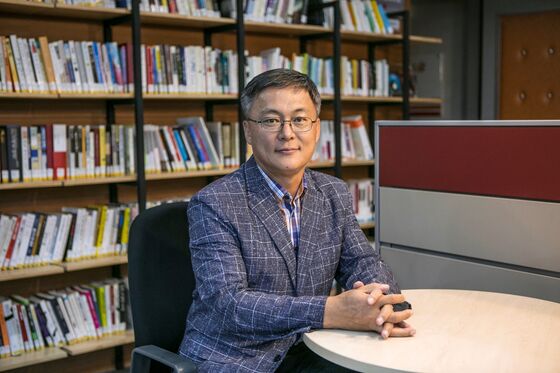 Kang Seong-ju, Korea Post's president, said in an interview that he discussed cryptocurrencies with David Solomon, the incoming chief executive of Goldman Sachs Group Inc., at a recent meeting in New York. Korea Post staff will meet with Goldman's crypto research team in Hong Kong at the end of this month to study digital assets, blockchain and related areas such as artificial intelligence.
"I asked Goldman to pass on their know-how in the cryptocurrency area," Kang said in an interview in Seoul. "Since cryptocurrencies are considered to have potential, and are something many people are watching, we'll need to learn the strengths and weaknesses."
While Korea Post has no plans to invest in virtual currencies, the research trip underscores how the once-fringe asset class is moving closer to the mainstream. Goldman, one of the first Wall Street firms to clear regulated Bitcoin futures, has hired a head of digital-asset markets and is said to be considering a plan to offer cryptocurrency custody services as more institutional investors express interest in the space. The New York-based firm declined to comment on its arrangements with Korea Post.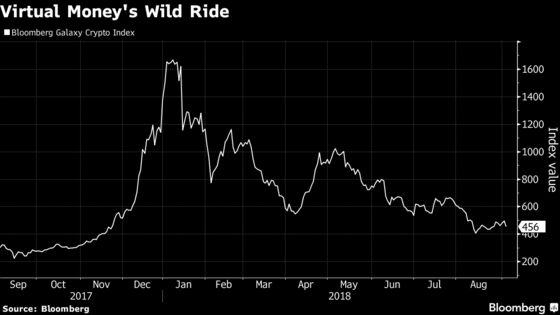 In South Korea, one of the hot spots for last year's global crypto-mania, policy makers have generally taken a dim view of the market. The country's prime minister warned in November that digital currencies could lead teenagers to get involved in pyramid schemes and drug crimes, while the justice minister has proposed outlawing crypto trading platforms. The government banned initial public offerings in September.
Most cryptocurrencies have tumbled this year, with Bitcoin losing more than half its value.
For Kang, learning about crypto is part of Korea Post's broader effort to keep up to speed on the changing investment environment.
"We should accumulate know-how," he said.