Daniel Craig Inspires New ETF Issuer Honoring Nazi-Fighting Kin
(Bloomberg) -- Not every money manager can trace its heritage to a group of World War II Jewish resistance fighters. Defiance ETFs can -- it's right there in the name.
Set up by Matthew Bielski, the grandson of one of those fighters, and named after the 2008 Daniel Craig movie about their lives, the New York-based firm is bringing out its second exchange-traded fund this week. The ETF will invest in quantum computing, joining the Defiance Future Tech ETF, or AUGR, which it started Aug. 1.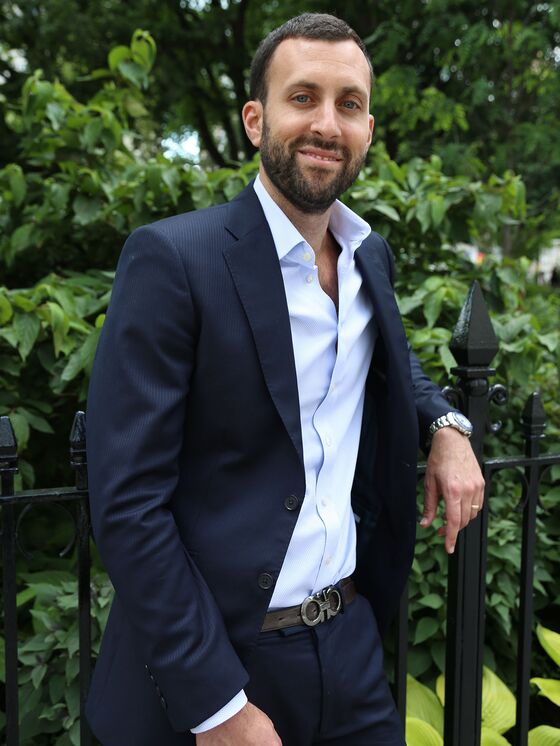 Defiance is one of more than 10 new brands to have entered the booming ETF market in 2018. In the busiest start to a year since 2015, issuers have listed more than 160 new exchange-traded products during the eight months through August, according to a report from Bloomberg Intelligence. That's despite it becoming increasingly difficult to stand out amid more than 2,000 products competing for assets in the $3.7 trillion industry.
"I thought it would be great to start a company named after the movie about my grandfather," Bielski said in an interview at Bloomberg's headquarters. "They staged the largest rescue of Jews by Jews in the Holocaust. It's something that's really inspired me and motivated me throughout my career."
What's more, the name also fits his company's attempt to disrupt investing, he added.
The blockbuster film 'Defiance' tells of four brothers who flee to the forests of Belarus after Nazis massacre their family and neighbors. Over the next few years, the brothers pick off Germans and collaborators, while providing shelter to other refugees -- more than 1,000 of whom survived the war. Liev Schreiber plays Bielski's grandfather, while Craig depicts a great-uncle.

Bielski remembers learning about his history as a boy in Long Island, New York.
"All of my friends grew up hearing stories about how their grandparents were in concentration camps, and I grew up hearing stories of survival," he says.
He came to ETFs by accident, scoring a job at ProShare Advisors -- a leveraged ETP specialist -- to pay the bills as he restarted his studies after a couple of years in the Israeli army. It proved a good fit, and Bielski went on to sell funds for BlackRock Inc. and work with high-frequency institutional traders, such as hedge funds, at Direxion.
His new fund, the Defiance Quantum ETF, will trade under the ticker QTUM and charge $6.50 for every $1,000 invested. It fits with AUGR, which tracks virtual reality companies and charges the same fee. The firm is also planning to start the Defiance Vehicle & Technology Innovators ETF, which will go by the ticker ZCAR.
Family remains at the heart of Defiance as it grows. Friends and relatives provided its working capital, while its emphasis on disruptive technology stems from an investment alongside a cousin in EXO Technologies, an algo-driven satellite tracker that was bought by Lear Corp. last year.
"I love ETFs and I love technology," Bielski said. "It's like LeBron James in high school can't wait to be in the NBA. For me, this is my dream."