Good Luck Getting Time With Halliburton at Barclays Conference
(Bloomberg) -- Investors wanting to meet Halliburton Co.'s CEO Jeff Miller better be ready to wait in line.
"Of the 187 companies participating in the Barclays CEO Energy-Power Conference, Halliburton is the most requested company among long-only investors, followed closely by Schlumberger," analyst J. David Anderson told clients in a note ahead of the bank's annual conference in New York that starts Tuesday.
Overall, hedge fund investors are keenest to meet with exploration and production companies (making up twelve of the top fifteen hedge fund requests), but Patterson-UTI Energy Inc. is another oil servicer at the top of the list.
Investors are still digesting the potential additional impacts of pipeline bottlenecks, as Halliburton warned during second-quarter earnings in July that second-half profits will suffer on a slowdown in the Permian Basin and other parts of the U.S.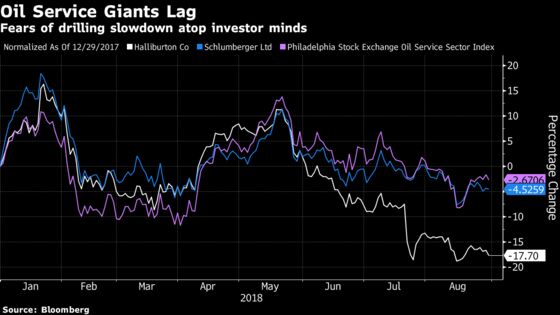 Oil service stocks plunged Aug. 30 and today, with the OSX Index two-day intraday drop reaching as low as 2.6 percent. Volatility in the frac sand sector continues, plagued by sand oversupply and pricing fears, while pressure pumpers underperformed as analysts continue to trim forward looking estimates.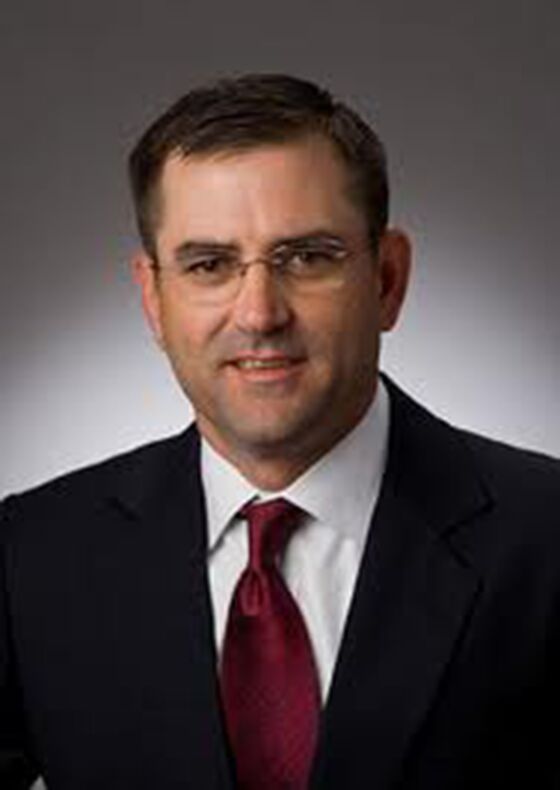 "The Permian takeaway constraints over the next several quarters are well documented, but have yet to materialize into any operational disruptions as completion activity has held steady, which has us thinking 'Are we just waiting for the shoe to drop?'" Anderson said.
Schlumberger Ltd.'s CEO Paal Kibsgaard is set to present on Tuesday morning, while Halliburton's Miller is scheduled for Wednesday.