European Shares Fall Back as Focus Shifts to Brexit Talks Again
European stocks opened lower, reversing some of their recent gains, with basic resources and real estate leading the losses.
The Stoxx Europe 600 index was down 0.3%, while the FTSE 100 slipped 0.6% as the pound continued to gain ground following comments from the EU's chief Brexit negotiator Michel Barnier.
He said on Wednesday he'd be ready to offer an unprecedented partnership to the U.K., leading to the pound breaking out of a four-month negative trendline. In an interview with Germany's Deutschlandfunk radio on Thursday, Barnier also said that the EU must be prepared for all options regarding Britain's decision to leave the bloc, including a disorderly exit.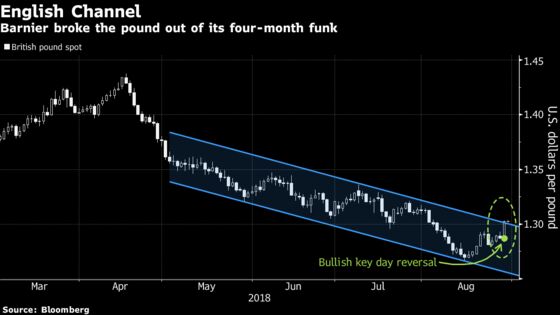 The U.K. "is pretty sluggish, the pound is weak, and it seems like everybody is preparing for a hard Brexit," Mattias Sundling, senior strategist at Danske Markets Sweden, said by phone.
The Stoxx real estate sector index was down 1.2%. Morgan Stanley analysts recommended in a note to stay away from the "optically cheap" property stocks.