Fosun's German Lender Embarks on Ventures Fueled by Takeover
(Bloomberg) -- (Machine translation provided by Google and reviewed by Bloomberg editors)
Two of Fosun International Ltd.'s German companies are about to team up.
Lender Hauck & Aufhaeuser Privatbankiers AG plans to move its asset management unit into a joint venture with insurance company Frankfurter Leben-Gruppe at the beginning of 2019, CEO Michael Bentlage told Bloomberg News. "It makes sense to bundle asset managers within the group. It is a matter of boosting competitiveness," he said.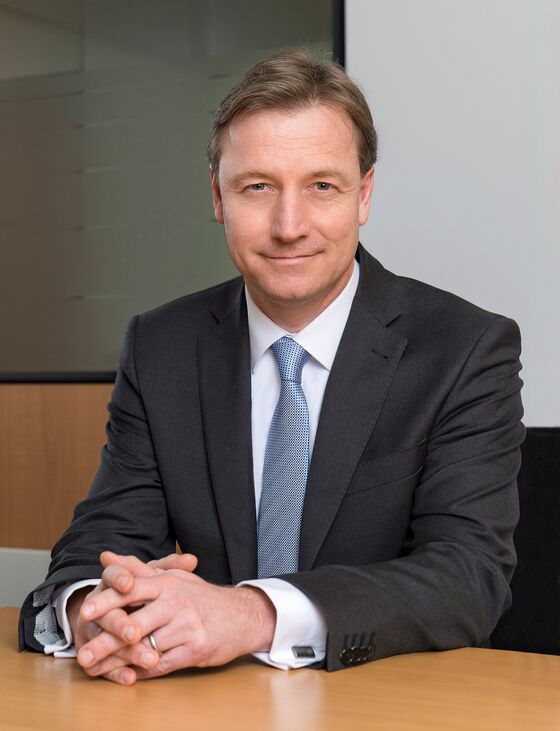 Following the takeover by China's Fosun two years ago, the Frankfurt-based bank has embarked on a number of business initiatives including the joint venture with its sister company.
In a first step, the asset management unit is to be spun off from the lender, which requires the approval by German banking supervisor Bafin. "We have already come quite far on this issue," the CEO said. Thereafter, Frankfurter Leben is planned to take a stake in the new asset manager, probably leading to owner control procedures, he added. "We expect that all approvals will be granted by the beginning of 2019."
Frankfurter Leben has specialized in buying up life insurance policies and continuing to manage them. Most recently, the company reported capital investments of about 10 billion euros. While Frankfurter Leben is likely to benefit from the lender's experience in asset management, Hauck & Aufhaeuser could profit from the overall increase in assets.
Also related to Fosun is Bentlage's plan to launch and sell funds for private investors in China. "Without our new shareholder, we would never have dared to take this step," he said. However, the initiative looks promising to him. "In a few years' time, China will be the market with the highest growth rates in asset management."
Time Frame for China Licensing Is 1 Year
He wants to submit the lender's applications for licenses in China in September. "We have scheduled twelve months for the permits," the CEO said. Within 3 years, Hauck & Aufhaeuser plans to create an asset management company in the country with around 30 employees, which will also uses Fosun's sales channels. "This is our first step into the Chinese market. Asset management seemed easiest to us. Whether or not we will expand our other businesses to China will depend on the success of this venture," Bentlage said.
Back in Germany, Hauck & Aufhaeuser is set to start a digital asset manager by the end of this year. Three different offerings are planned, he said. For investments of 50,000 euros onwards, funds are available. Starting at 150,000 euros, individual stocks and bonds can also be bought. People trying to invest sustainable and seeking an audit by an ethics committee, must have at least 300,000 euros in assets.
Unlike some competitors, Bentlage had the digital platform developed in-house. "We have to digitize the entire bank anyway, so digital asset management means only little extra costs," he said. Hamburg-based private bank MMWarburg & CO as well as Fuerstlich Castell-sche Bank have started their robo advisers in cooperation with Berlin-based fintech Elinvar GmbH.
In investment banking, Bentlage sees his company on the right track, especially with regard to small and mid-sized companies with a market capitalization of up to 1.5 billion euros. "In the first half of the year we have accompanied four IPOs and various capital placements," he said. "I think that we will achieve the same scale in the second half of the year as well."
Profit After Several Weak Years
After several weak years, Hauck & Aufhaeuser reported a profit after tax of 26 million euros for 2017, which included some special items. In 2016, it had incurred a loss of 8 million euros and in 2014 and 2015, it achieved a small surplus of five million euros in each year. The bank wants to end the current year with over 20 million euros in pre-tax profit from operating businesses. The bank did not provide a forecast on earnings after taxes.
"Our new shareholder wants us to become more profitable. For this, we have to grow and gain in scale," Bentlage said. In asset servicing, the lender has managed this quite well thanks to the takeover of two Luxembourg-based Sal. Oppenheim fund companies from Deutsche Bank AG, he added. "Here, we have reached a veritable size with competitive cost structures."
He wants to achieve the same in other business units as well. "Further acquisitions across all business areas are therefore conceivable," Bentlage said.
Original Story:
Fosuns Hauck & Aufhäuser sieht Asset-Manager-JV für Anfang 2019
Reporter on the original story: Stephan Kahl in New York at skahl@bloomberg.net
Editor responsible for the original story: Erhard Krasny at ekrasny@bloomberg.net